TWISTED SISTER to perform for first time since 2016 at this month's 'Metal Hall Of Fame' induction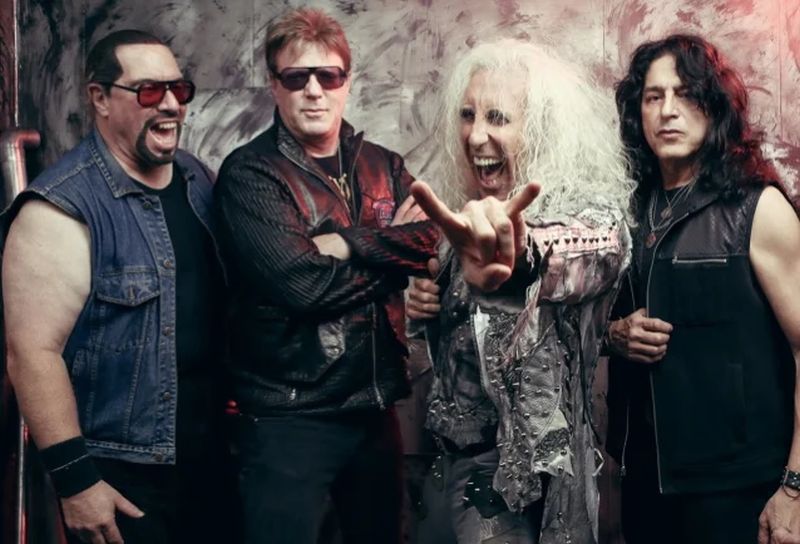 TWISTED SISTER's classic lineup of Snider (vocals), Jay Jay French (guitar), Eddie Ojeda (guitar), Mark Mendoza (bass) and late drummer A.J Pero will be inducted by guitar virtuoso Steve Vai and ex-DREAM THEATER drummer Mike Portnoy at the sixth annual charity gala, set to take place January 26 at The Canyon club in Agoura Hills, California. Portnoy and Vai will both share stories of how TWISTED SISTER influenced them in their early days on the music scene.
On January 7, Ojeda took to his Twitter to write, "Looking forward to our induction into the Heavy Metal Hall of Fame on Jan.26th 2023 in LA". A short time later, Snider shared Ojeda's tweet and added: "Looking forward to playing together for the first time since 2016…especially the rehearsal!"
In 2016, TWISTED SISTER embarked on one final trek, titled "Forty And Fuck It", in celebration of its 40th anniversary. These shows featured the band's "core lineup" of Snider, French, Ojeda and Mendoza, along with Portnoy. The band's last-ever concert took place in November of that year — 20 months after the passing of Pero.
TWISTED SISTER's original run ended in the late '80s. After more than a decade, the band publicly reunited in November 2001 to top the bill of New York Steel, a hard-rock benefit concert to raise money for the New York Police And Fire Widows' And Children's Benefit Fund.
The surviving members of the classic lineup of TWISTED SISTER — Snider, French, Ojeda and Mendoza — reunited virtually in March 2021 for a special episode of Mendoza's Internet TV show "22 Now". The hour-and-a-half-long program was a tribute to Pero, who died exactly six years earlier at the age of 55 while on tour with the band ADRENALINE MOB.
Prior to the March 2021 virtual reunion, the four surviving members of TWISTED SISTER reunited for two days and nights in November 2019 to celebrate the 35th anniversary of the band's classic album "Stay Hungry".