GODSTICKS release new single 'MAYHEM'
New album 'This Is What A Winner Looks Like' to be released on 26th May 2023 on Kscope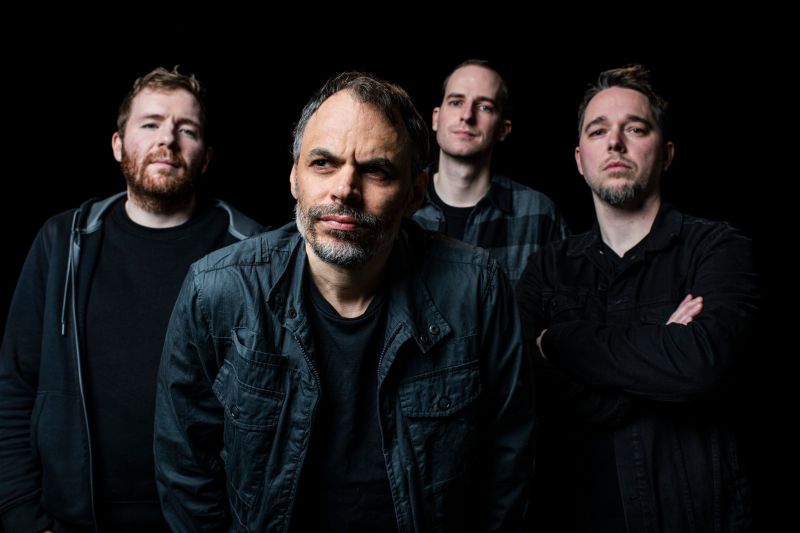 UK's progressive hardrock band Godsticks announce their return with their new album 'This Is What A Winner Looks Like' out May 26th via Kscope. Introducing the new era of the band is single 'Mayhem'. Accompanying the song comes a video, produced by Martin Holmes, which brings this musical dissonance to life and has its own story to tell. 
Watch the video for 'Mayhem' below.
"For what is probably the heaviest and most rebellious track on the forthcoming album 'This Is What A Winner Looks Like' we chose a location that itself was the location of the last large-scale armed rebellion against authority in Great Britain – The Westgate Hotel. Where, on the 4 November 1839, local politician and activist John Frost led a protest march of 3,000 Chartists, some of them armed, into the centre of Newport, South Wales. Godsticks – as of yet – have no plans to form such a rebellion."
Having released 'Inescapable' in February 2020, a mere month before the world plummeted into lockdown, the band had no means to perform the new songs to an audience. Living in this world of stasis, it wasn't until September 2021 when the band were able to perform the tracks for a live audience that they began to think about their next album.
"It was impossible not to notice the creative tsunami that the pandemic engendered in the music industry – every band and their dog were writing and releasing new music. For me though, it was the least creative time in my entire life." mentions Charles.
Their love for writing and productivity had been reignited simply by being able to perform live. Despite the new found resolve, the band remain humble yet incredibly driven. Experimenting with electronic sounds and delegating writing duties in the band allowed 'This Is What A Winner Looks Like' to be their most collaborative album to date.
Recorded at the legendary Rockfield Studios, the album was produced by James Loughrey and mastered by Maor Appelbaum. The album's striking cover artwork was created by Richard Beeching who mentions "The band and I agreed we needed a visually engaging sleeve to match the album's strong title, but nothing too literal.  Something just about abstract enough to allow the audience to make of it what they will.  Our primate fits the bill nicely."
Godsticks – 'This Is What A Winner Looks Like'
 1. If I Don't Take It All
2. Eliminate and Repair
3. This Is My New Normal
4. Devotion Made To Offend
5. Silent Saw
6. Throne
7. Don't Say A Word To Me
8. Mayhem
9. Lying
10. Wake Up
 The album will be available in the following formats:
LP – Black vinyl
CD – Digipak
Digital
Pre-orders from the band's store get a bonus 3 track CD titled 'Crushed' and pre-orders from Kscope store will also receive the bonus 3 track CD as well as a signed postcard.
Pre-order here: https://godsticks.lnk.to/winner