DESTRUCTION go on "Born To Perish" tour and release tour trailer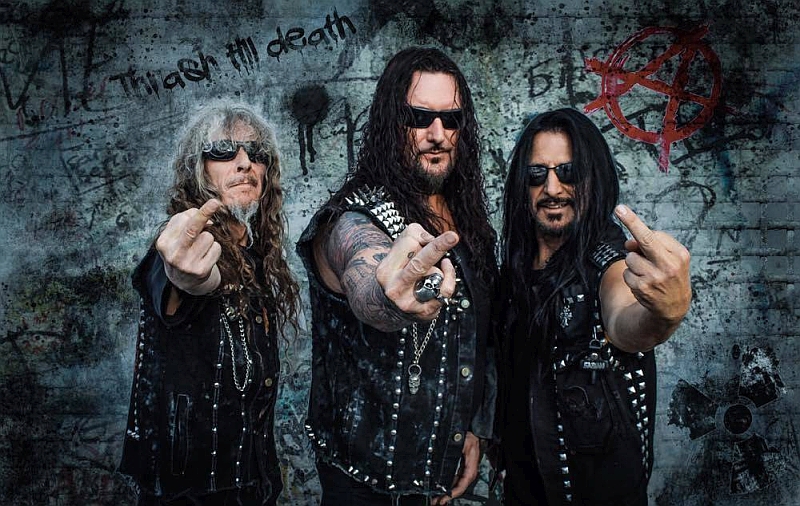 DESTRUCTION go on "Born To Perish" tour and release tour trailer
German thrashers DESTRUCTION released their 17th studio album »Born To Perish« on August 9th via Nuclear Blast, earning remarkable chart positions worldwide. Now, the band announces shows for their "Born To Perish 2019" tour to end the successful year with five impressive concerts. To bridge the gap between now and the first concert, DESTRUCTION release a tour trailer today.
Check it out AT THIS LOCATION.

Singer and bassist Schmier on this:
"The 'Born To Perish' winter slaughter shows are the first full headlining shows for the new record and in the same time the last concerts of this crazy year 2019! We hope to see many of you out there to celebrate BORN TO PERISH, THRASH METAL & our history with us! Our friends of the revitalized Death-Thrash commando FINAL BREATH are a great opener on these nights of German old school brutality! Join the pit or you are off the grid!"
"Born T Perish 2019″
with FINAL BREATH + guest
03.12. A Salzburg – Rockhouse
04.12. SK Bratislava – Randal Club
05.12. CZ Ostrava – Barrák Music Club
06.12. CZ Chrudim – R Klub
07.12. D Balingen – Crazy X-Mas
Next year, DESTRUCTION hit the road together with LEGION OF THE DAMNED, SUICIDAL ANGELS and FINAL BREATH to unleash the unholy "Thrash Alliance":
"Thrash Alliance Tour 2020"
with LEGION OF THE DAMNED, SUICIDAL ANGELS, FINAL BREATH
13.02. A Dornbirn – Conrad Sohm
14.02. D Leipzig – Felsenkeller
15.02. D Bochum – Matrix
16.02. D Trier – Mergener Hof
17.02. D Cologne – Essigfabrik
18.02. NL Tilburg – 013
19.02. NL Enschede – Metropool
20.02. B Roeselare – TRAX
21.02. D Hamburg – Kultur Palast
22.02. D Geiselwind – Eventzentrum
23.02. D Mannheim – MS Connexion Complex
25.02. D Hanover – MusikZentrum
26.02. CZ Uherské Hradiště – Klub Mír
27.02. CZ Pilsen – Šeříkovka
28.02. D Munich – Backstage
29.02. CH Aarau – KIFF
01.03. I Milan – Legend Club
17. – 20.06. DK Copenhagen – Copenhell
12.06. D Hauptmannsgrün – Chronical Moshers Open Air *SOLD OUT*
13.06. D Büßfeld – M.I.S.E. Open Air
01. – 04.07. D Ballenstedt – Rockharz Open Air
06. – 11.07. H Dunaújváros – Rockmaraton
24.07. D Weil am Rhein – Baden In Blut
07.08. NL Leeuwarden – Into the Grave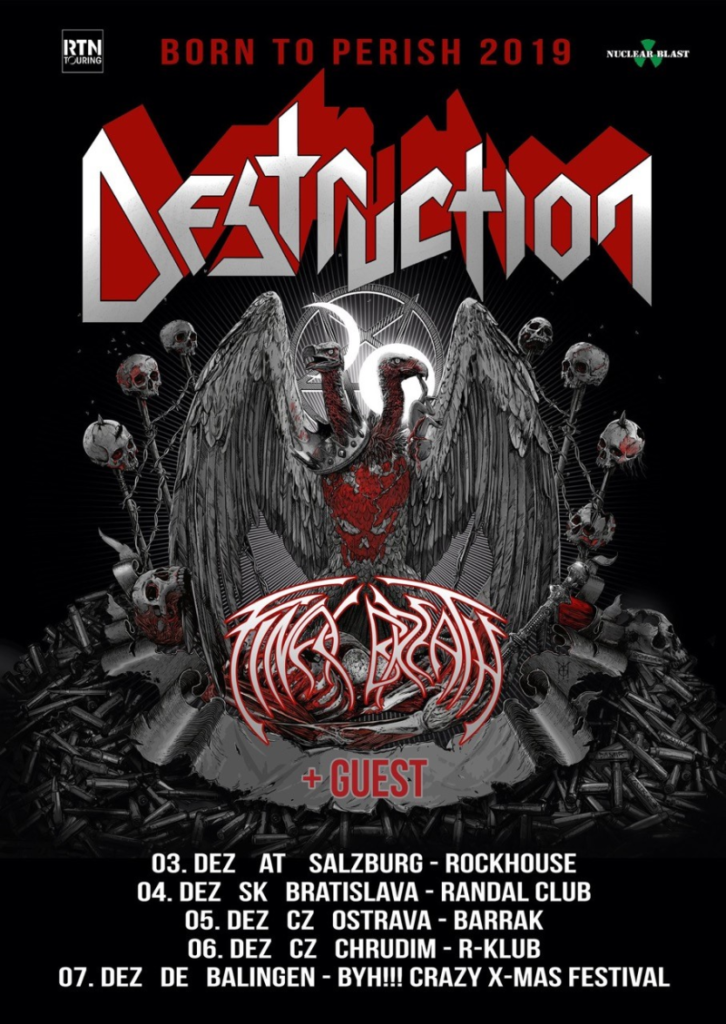 Check de onderstaande socials voor meer informatie over deze band.