VOYAGER announce song to perform at The Eurovision Song Contest 2023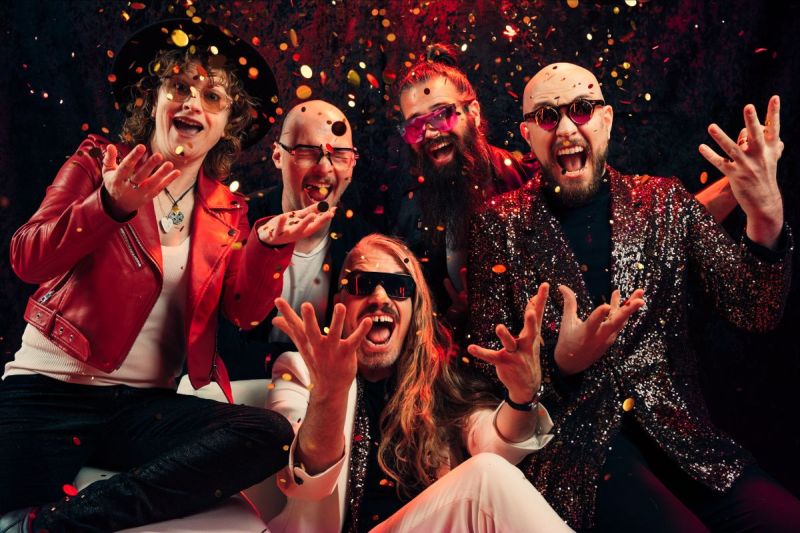 Today, SBS and production partner Blink TV announce the artist who will represent Australia at the 67th Eurovision Song Contest in Liverpool (UK) is none other than Perth's fearless, riff-laden, genre-bending band VOYAGER. The band will be entering their electrifying new single, "Promise," which is now streaming at Season Of Mist Records, along with a music video.
Watch "Promise," below.
Vocalist Danny Estrin comments: "As a long-time Eurovision fan, this is the pinnacle – Voyager gets to play the greatest show on earth! Our song Promise is made for the Eurovision stage and collectively we feel it's one of our best yet. We filmed the music video in both the city of Perth and beautiful parts of Western Australia to showcase the majestic beauty of our home state. Eurovisionation, we are coming!!!" This year, the United Kingdom will host the Eurovision Song Contest on Ukraine's behalf in Liverpool between May 9 and May 13
A very special announcement from the band was previously released.
Watch the announcement below.
For several years, VOYAGER has been petitioning to be selected as one of Australia's musical representatives in Eurovision – Australia Decides. After being shortlisted in the previous year's competition, the band has finally been tapped to represent Western Australia, making it the first time that the region has hope of winning the Eurovision title! The band will soon reveal the song that has been selected in the contest!VOYAGER vocalist and keytarist Danny Estrin comments: "Eurovision is the greatest show on earth, so getting a chance to represent Western Australia and to showcase our keytar driven brand of heavy music  is one of the most exciting and surreal opportunities to ever come our way!! So thank you Australia for giving us the opportunity to take you on a Voyage with us in what has been a lifelong dream."
Line-up:Danny Estrin – Vocals, Keytar Simone Dow – Guitars Alex Canion – Bass Scott Kay – Guitars Ash Doodkorte – Drums"Promise" Song Credits:Written by Voyager Recorded at Hopping Mouse Studios  Mixed by Matt Templeman at Staywell Audio, Perth Mastered by Simon Struthers at Forensic Audio"Promise" Video Credits:Video Directed and edited by Joseph Varley at DarkSpiritPhotography Lighting Design by Dean Gratwick at Beatmatch Audio Lighting and LED Supply from Showscreens Perth Filmed at The Naval Store, Fremantle, The Hutt Lagoon and Kalbarri National Park. Voyager acknowledges the Whadjuk and Nanda people as the traditional land owners of where they have filmed.