THORIUM released second official video for single 'Empires in the Sun'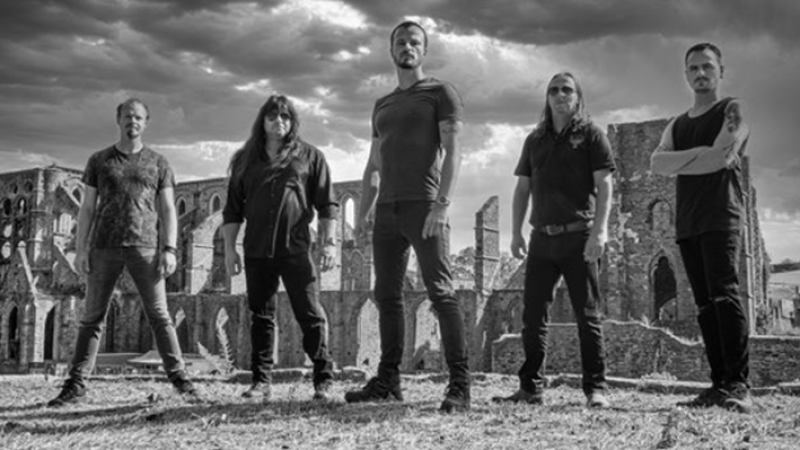 Belgian traditional heavy metal band THORIUM has released their second official video single 'Empires in the Sun', off their second album, bearing the same name.
Watch 'Empires in the Sun' below.
"'Empires in the Sun' explores the age-old notion of the ephemeral nature of greatness and glory; on how even the proudest and most unshakable achievements, institutions and ambitions are ultimately destined to be swept under by the tides of time. In the lyrics we present a character, driven by wild ambition to build, to rule – and ultimately to conquer and subjugate. Taking a cue from Percy Shelley's classic 'Ozymandias', the ruler forges his mighty works with a cruel and terrible hand, certain they will stand for all eternity and for all to see; yet for all their grandeur, the lone and level sands are all that remain, in the end." – Tom Tee
The album will be available on black vinyl, gold vinyl, yellow/blue swirl vinyl (limited availability), on CD, and on all online streaming platforms. All pre-orders (before March 5th 2021) will receive several exclusive items from the band.

EMPIRES IN THE SUN track-list:
01. Dreams of Empire (a pastorale) (0:53)
02. Exquisite (3:52)
03. Powder and Arms II (3:08)
04. Where Do We Go (4:34)
05. More Than Meets The Eye (4:42)
06. Empires in the Sun (5:12)
07. The Old Generation (4:44)
08. Winterfall (5:15)
09. Itching and Aching (Dead-Eyed Society) (3:18)
10. 1302 – The Minstrel part I (2:09)
11. 1302 – The Golden Shadow (13:02)
12. 1302 – The Minstrel part II (2:15)
The album was produced by Tom Tee. Mixing and mastering were once again handled by Simone Mularoni at Domination Studio in San Marino, Italy.
The cover artwork was painted by Velio Josto.

For the trilogy '1302', the band acquired the help of several renowned guest vocalists: Arjen Anthony Lucassen (Ayreon), Benny 'Zors' Willaert (23 Acez), Joe Van Audenhove (Evil Invaders) and Anneleen Olbrechts. Moreover, Norman Eshley (Blind Guardian) lent his warm voice to provide the narration on a selection of songs.
Thorium are:
David Marcelis – vocals
Tom Tee – guitars
Dario Frodo – guitars
Stripe – bass
Louis Van der Linden – drums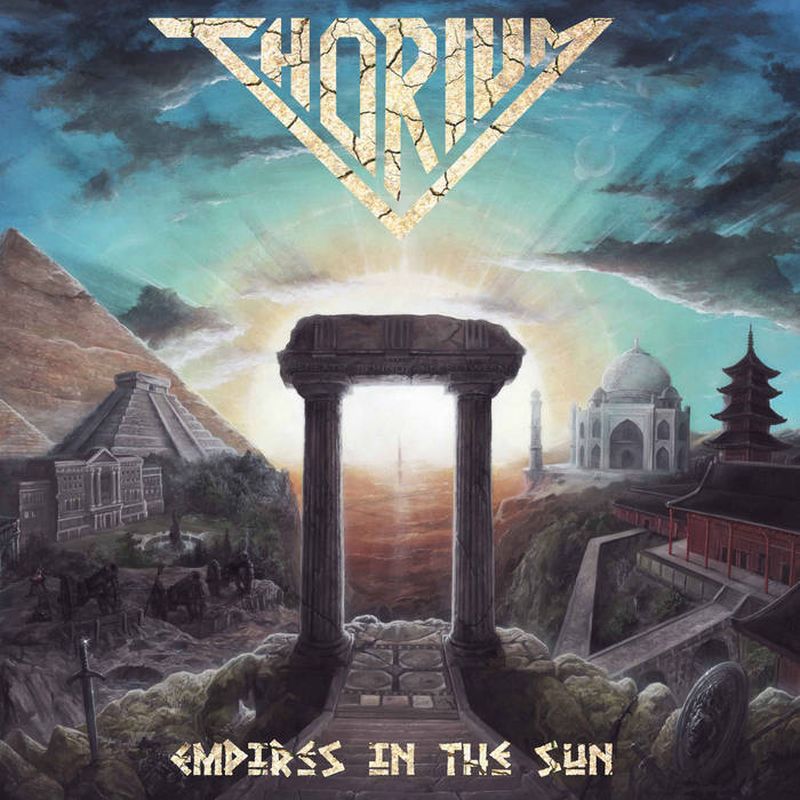 Check de onderstaande socials voor meer informatie over deze band.