Serpent Omega released new single Land of Darkness Serpent Omega released new single Land of Darkness
Swedish sludge-doom band Serpent Omega will release their new album 'II', recorded by Jonsson at Dark Prod Studios, mixed at Studio Humbucker by Robert Pehrsson, on Icons Creating Evil Art on September 4th. "Land of Darkness", the next single off the album, is out now.
Watch "Land of Darkness" below.
-The music video for Land of Darkness feels like a natural extensions of the song. Visually it's a grim experience, where I make an homage to the death goddess Hel empowered by the energy from the band. The set reminiscent our live performances, with skulls, bones, horns and feathers which forms a subtitle hint to animism, destruction, death, ancient rituals and mythological entities. The symbols, both hidden and obvious, connects to the lyrics of the song and calls to the long forgotten power that hides in the dark, waiting to be awakened."// Urskogr (Serpent Omega).
Listen on a streaming service of your choice here The death/doom single "Land of Darkness" is the second single out and is a showcase for vocalist Urskogr's rasped and guttural delivery, filthier than ever but tempered by clean passages, adding elements of both strength and vulnerability which only deepen the overall sense of a looming end. Urskogr from the band explain:

 – "Land of Darkness basically sums up the essence of Serpent Omega with its brutal energy and simple yet complex sound. The lyrics were written by me and Jonson while we were recording the song. Like most of the stuff Serpent Omega does, we do it together and everyone contribute with alot of passion. That is usually a really time consuming process since we rarely agree about stuff in the band, but Land of Darkness was more like binge drinking with Lemmy in comparison to our usual way of working. The riffs were written a while before the lyrics but when they merged together it was a perfect fit. The song were just there. Land of Darkness needed to be unleashed and it basically wrote itself."

Serpent Omega has recently changed drummer and behind the drums on this new release is the well renowned Peter Stjärnvind, a.k.a Fast Feet Pete (Entombed, Nifelheim, Merciless, Unanimated, Murder Squad, VOJD, to name a few). The other members are the original line-up and it consist of;
Urskogr – Vocals
Brief – Electric bass
Jonsson – Electric guitars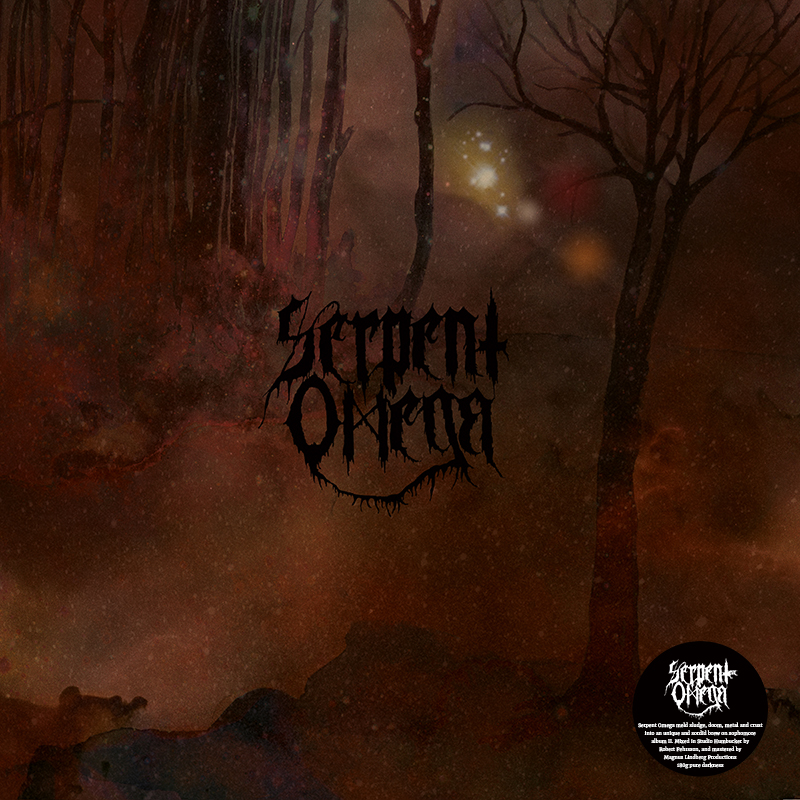 Check de onderstaande socials voor meer informatie over deze band.