PSYCROPTIC premiere music video for 'The Watcher Of All'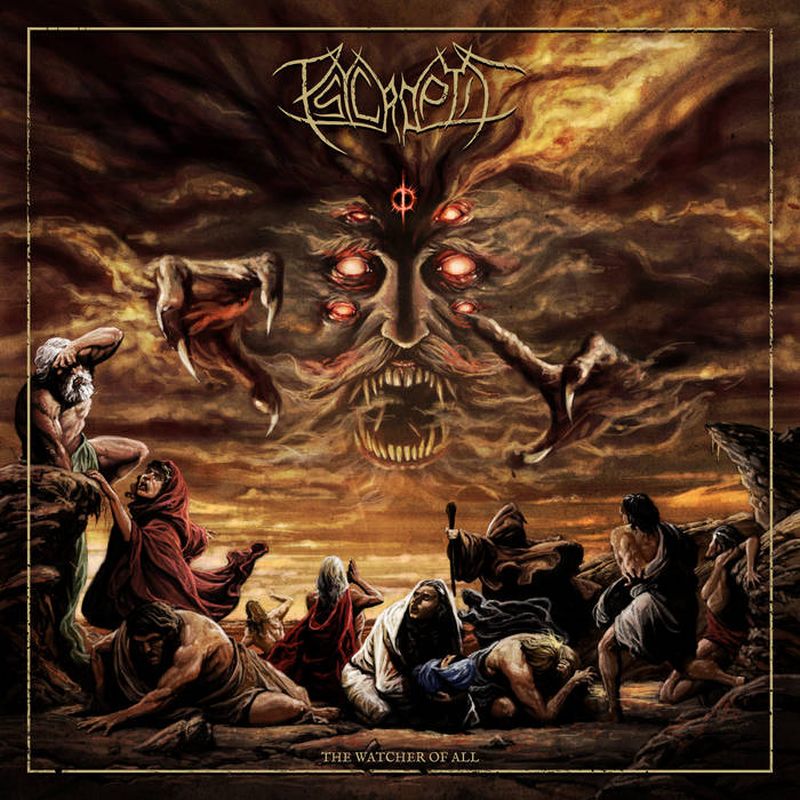 Australia-based tech-death bnd PSYCROPTIC reveal a music video for the title track off their new EP "The Watcher Of All", which comes out this Friday,  November 27th on Agonia Records (physical release) and Prosthetic Records (digital release). The video was filmed by Wilson Bambrick.

Watch "The Watcher Of All" below.
Watch the previously released video for  "A Fragile Existence" below.
Vocalist Jason Peppiatt states: "With 'The Watcher Of All', we wanted to continue exploring the ideas from 'As The Kingdom Drowns' both lyrically and musically, yet still push forward into new and uncharted territory for us. I feel we really achieved our goals with this release and it's something we are immensely proud of. These tracks are the perfect complement to the material we are currently recording for our full length due in mid 2021."

Drummer Dave Haley continues: "I feel very privileged to be able to continue working with Psycroptic; never feeling like we have to do something musically that we don't want to. We like heavy, aggressive music that is all about the guitar riff. Fast, slow, tech, simple – doesnt matter. A sick riff is a sick riff. Thats one thing I feel will never change with the band; riff driven, and focusing on the song. Joe is one of the best riff writers around; and pushes us all to bring our A game to the final song development."
"The Watcher Of All" was recorded and mixed by Joe Haley at Crawlspace Productions. Will Putney mastered the EP and Shindy Reehal provided the apocalyptic artwork.

Tracklist:
1. A Fragile Existence
2. The Watcher Of All

Physical formats:
– Transparent red smoked LP.
– Clear smoked LP.
– Clear w/ gold splatter LP.
– Transparent royal blue LP.
– Gold w/ red smoke LP.

Clothing:
– T-shirt.
– Black "Angel" LS Hoodie.

Line-up:
David Haley – drums
Joe Haley – guitars
Jason Peppiatt – vocals
Todd Stern – bass Check de onderstaande socials voor meer informatie over deze band.