KORPIKLAANI release video 'Tuuleton' to celebrate album release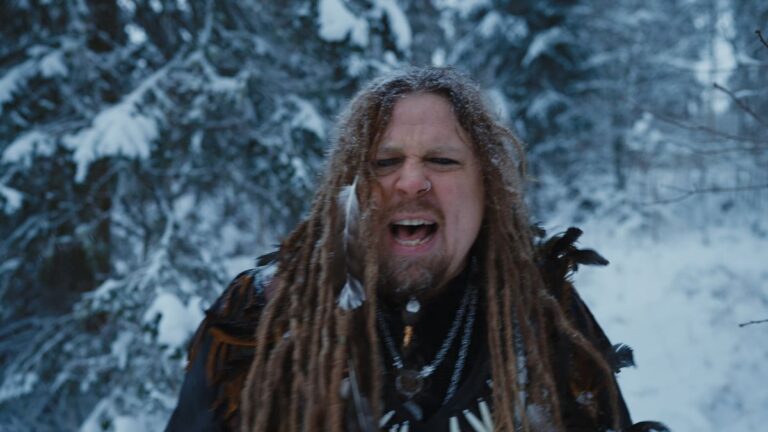 Today sees the release of Finnish folk metal band KORPIKLAANI's new album Jylhä. In celebration of the release of their 11th full-length, the band crafted another video, this time for the song Tuuleton.
Watch Tuuleton below.
THE MEANING OF TUULETON ("THE WINDLESS"):
"A bird-themed story where Windless is an almost flightless bird. He groans when he flies, but it's not good to be on the ground either. He mourns his inability to fly like the others and is bitter because he is not accepted by the others just because he's different. Winter is coming and when the nightly frosts arrive it becomes increasingly difficult to survive in the cold ground."

DIRECTOR'S WORD:
"All of the music videos from the album "Jylhä" are made during the Covid-19 pandemic, and I wanted that to show somehow in this last story. Years have passed and the old man now lives in his hut with his grown-up daughter. Age starts to weigh, he feels feeble and dejected. On top of this he has caught some disease from one of his trips, and his time seems to be running out. The disease makes his mind wander, leading him to his deceased wife and her marshy grave, to landscapes already familiar from the "Leväluhta"-video. But will it be his time to go…?" (Markku Kirves)

VIDEO CREDITS:
Director / Scriptwriter / Cinematographer / Editor: Markku Kirves
Light & grip: Italo Moncada
Assistant: Tomi Malin
Production house: Pajula Productions
Old man: Yrjänä Ermala
Daughter: Katri Järvelä
Wife (leväluhta memories): Mirja Oksanen

Film was shot at Huovilan puisto in Kärkölä in 2020.
BUY OR LISTEN TO THE FULL ALBUM HERE:
http://nblast.de/KorpiklaaniJylha 
Here's what front man Jonne has to say about the new album Jylhä:
"This is the most versatile Korpiklaani album we have done. We have some of our hardest, heaviest & fastest songs ever and we have the happy & melancholic ones. It is funny how you can do so many different kinds of music, but when these guys play it with these instruments it always sounds like Korpiklaani."
Listen to Niemi on the streaming service of your choice:
http://nblast.de/Korpiklaani-Jylha
Pre-order the album Jylhä here:
http://nblast.de/KorpiklaaniJylha
Watch the previously released 'Leväluhta' and 'Mylly' below.
The tracklist of "Jylhä" reads as follows:
1. Verikoira
2. Niemi
3. Leväluhta
4. Mylly
5. Tuuleton
6. Sanaton maa
7. Kiuru
8. Miero
9. Pohja
10. Huolettomat
11. Anolan aukeat
12. Pidot
13. Juuret
AVAILABLE AS:
– CD Jewelcase
– Gatefold 2LP (Black)
– Gatefold 2LP (Green) (limited to 500)
NOTE: The 2LP will have a gorgeous silk print on its D-side!
PRE-ORDER THE ALBUM HERE:
http://nblast.de/KorpiklaaniJylha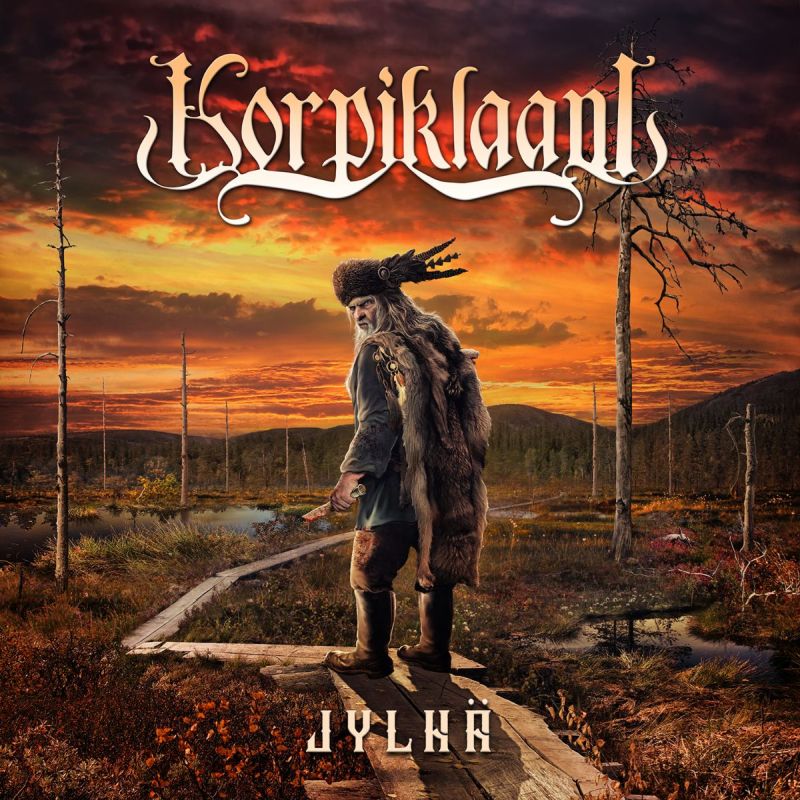 Make sure to join the band's Live Q&A Chat today at 5.00pm CET – you'll find the details below.
The online chat will start at 17:00 CET / 4.00pm GMT / 11.00 am EST. Head over to www.korpiklaani.live today if you want to participate.
Check de onderstaande socials voor meer informatie over deze band.