BEWITCHER release video for "Mystifier (White Night City)" BEWITCHER recently announced their third album and CENTURY MEDIA RECORDS debut "Cursed Be Thy Kingdom" will be out on April 16th, 2021. The band now the 2nd song taken from their upcoming 3rd studio album "Mystifier (White Night City)".

Watch "Mystifier (White Night City)"below.
M. von Bewitcher (vox & guitars) comments: 
"Abundant with NWOBHM inspiration, colorful guitar work and lyrics steeped in historical legend, this track sees the band adding some melody to the mysticism. Dark forces rise when an imposing figure in black with a taste for wine and women comes to power. And when he falls, he brings the world around him down as well…"
Watch the previously released "Satanic Magick Attack" below.
M. von Bewitcher on the album:
"We summoned the mighty Paolo Girardi to deliver us a cover that visually depicted a few of the lyrical themes within the album. It has a Renaissance-era vibe to it, but it also incorporates some nods to the band's past. It's filled with all kinds of omens, harbingers, and all that cool dark, evil looking shit that is a necessity in any heavy metal album cover of merit! Get your dose of black magic on April 16th, when 'Cursed Be Thy Kingdom' is finally turned loose upon the world!"
Recorded at The Captain's Quarters in Ventura, California by Armand John Anthony (Night Demon), and mixed by Cameron Webb (Motörhead, Megadeth), "Cursed Be Thy Kingdom" is a powerhouse, heavy-metal-rock-'n'-roll record forged in the white hot fires of Hell.
 
BEWITCHER is:
M. von Bewitcher – vox & guitars
A. Magus – bass guitar & backing vox
A. Hunter – drums & percussion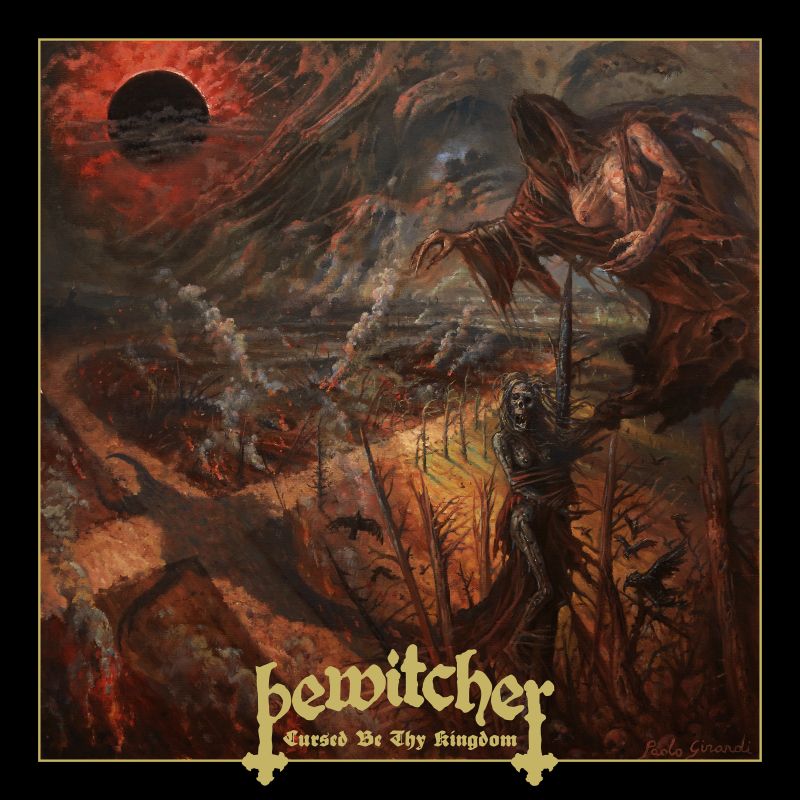 Check de onderstaande socials voor meer informatie over deze band.