HAMMERFALL salutes fans in video for single 'Brotherhood'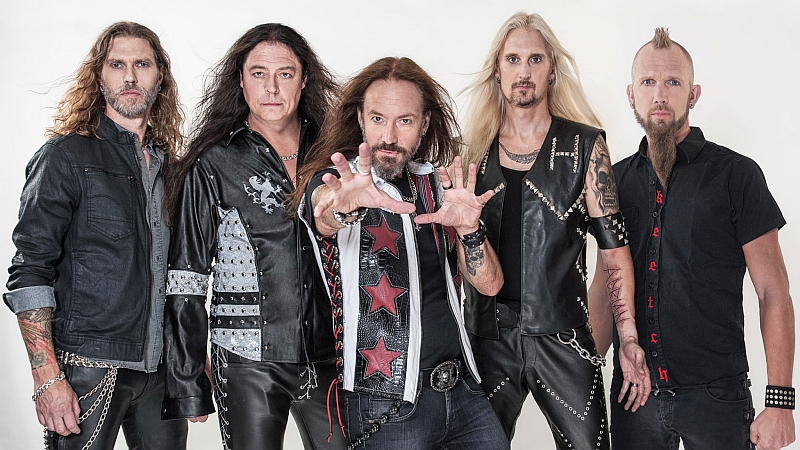 Swedish metallers HAMMERFALL have released their latest single, "Brotherhood" — the third track from their upcoming studio album, "Hammer Of Dawn". "Brotherhood" is a musical salute to HAMMERFALL's most loyal fans. 
Watch "Brotherhood" below.
Cans comments: "A fantastic musical piece and album opener in honor of the greatest fans in the whole world: The Templars of Steel! We wouldn't be here without you!
"The video for the song includes both 'The Metal Dads' and the 'HF Teens' and really shows how much fun we are having together both on and off the stage."
Dronjak adds: "The singles released so far have been a good measuring stick but 'Brotherhood' encompasses everything that has made us into what we are today. Fast and furious, melodic and riveting, 100% classic HAMMERFALL heavy metal!"
"Hammer Of Dawn" is due on February 25 via Napalm Records. The LP was produced by longtime collaborator Fredrik Nordström (IN FLAMES, OPETH), who handled mixing, mastering, drum recording, and shared the duty of recording guitars and bass with Norgren and Dronjak. Jacob Hansen (VOLBEAT) produced the lead vocals.
"Hammer Of Dawn" track listing:
01. Brotherhood
02. Hammer Of Dawn
03. No Son Of Odin
04. Venerate Me
05. Reveries
06. Too Old To Die Young
07. Not Today
08. Live Free Or Die
09. State Of The W.I.L.D.
10. No Mercy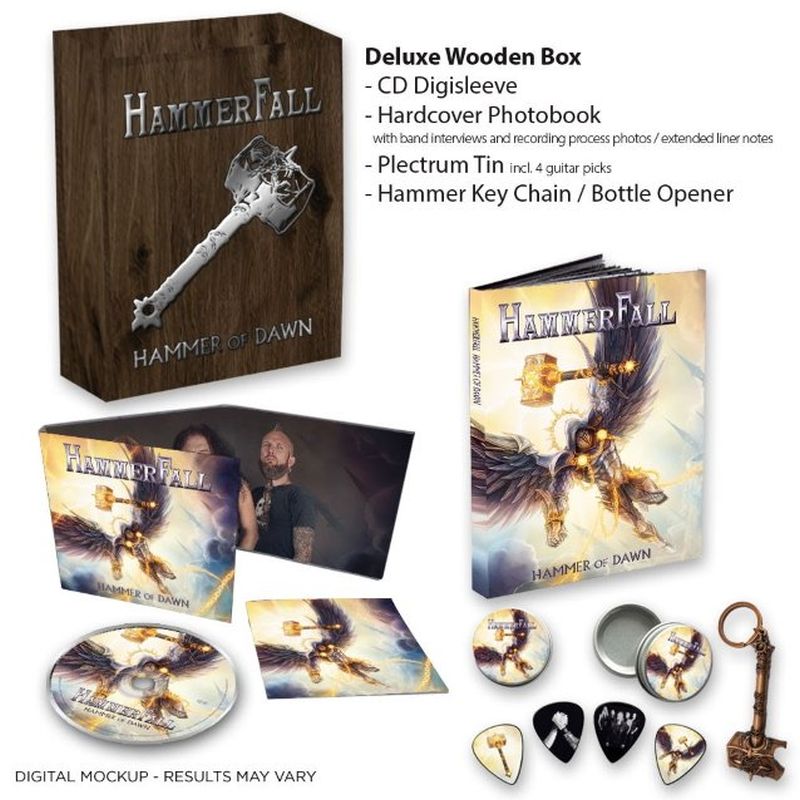 Hammer of Dawn will be available in the following formats:
– Ltd Deluxe Box, incl CD Digisleeve, Hardcover Photobook, Plectrum Tin, Hammer Key Chain, Bottle Opener – strictly limited to 500 (Napalm Webstore exclusive)
– CD Digisleeve
– 1LP Gatefold Black
– 1LP Gatefold Marbled Orange Transparent/Black – strictly limited to 300 (Napalm Webstore exclusive)
– 1LP Gatefold Crystal Clear – strictly limited to 300 (EMP exclusive)
– 1LP Gatefold Curacao – strictly limited to 300 (Levy X & Ginza exclusive)
– Bundle CD + Shirt
– Digital Album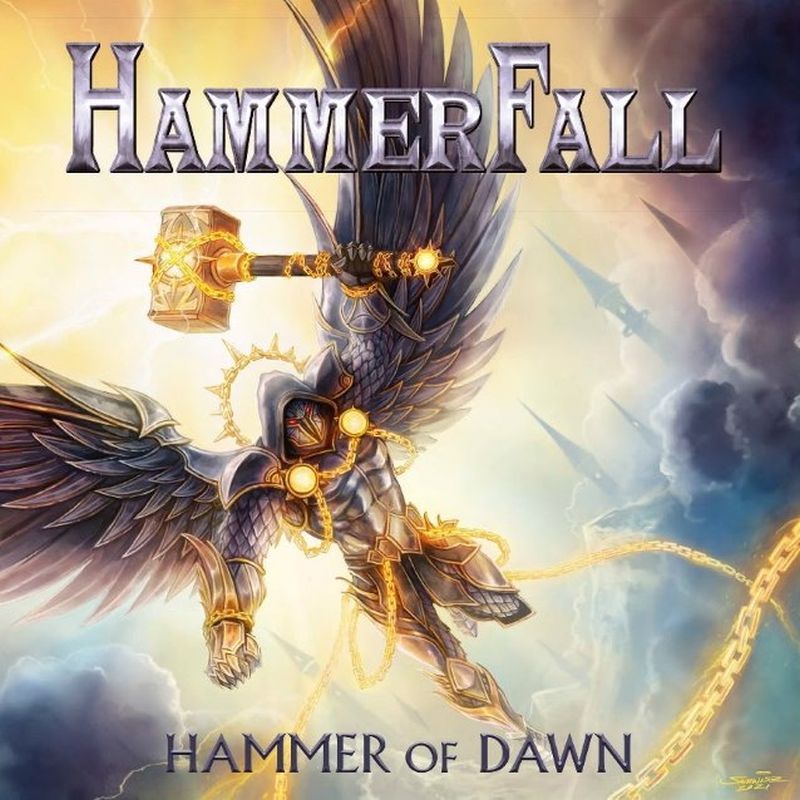 UNITED FORCES TOUR 2022
25.03.22 NO – Oslo / Sentrum Scene
26.03.22 SE – Göteborg / Partille Arena
28.03.22 FI – Helsinki / Black Box
29.03.22 EE – Talinn / Noblessneri Valukoda
01.04.22 DE – Bamberg / Brose Arena
02.04.22 DE – Hamburg / Sporthalle
03.04.22 DE – Berlin / Verti Music Hall
04.04.22 DE – Regensburg / Donau Arena
08.04.22 ES – Madrid / Wizink Center
09.04.22 ES – Barcelona / St. Jordi Club
11.04.22 IT – Milan / Lorenzini District
12.04.22 DE – Kempten / Black Box
13.04.22 CH – Zürich / Samsung Hall
15.04.22 LU – Luxemburg / Rockhal
16.04.22 NL – Tilburg / 013
18.04.22 PL – Katovice / MCK
20.04.22 BG – Sofia / Arena Armeec
22.04.22 AT – Vienna / Gasometer
23.04.22 CZ – Prague / O2
24.04.22 SK – Zvolen / Ice Stadium
26.04.22 HU – Budapest / Papp Laszlo Sportarena
29.04.22 DE – Bochum / Ruhrcongress
30.04.22 DE – Stuttgart / Schleyerhalle
01.05.22 DE – Frankfurt / Jahrhunderthalle
04.05.22 UK – Manchester / Manchester Academy
05.05.22 UK – London / Brixton Academy