Gruv Gear's Guitar Cases Awarded New Patents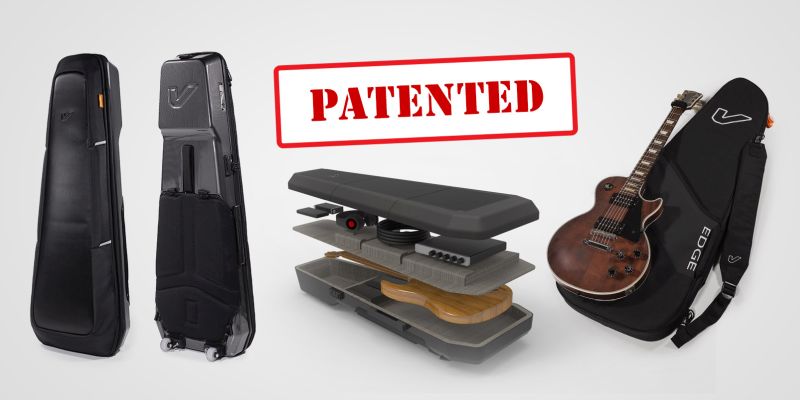 Gruv Gear's Guitar Cases Awarded New Patents
Gruv Gear , the company behind the lifestyle of traveling musicians, announce it has been awarded two more patents. The first is a utility patent for the 'yin-yang' locking neck brace currently found in the GigBlade Sliver and GigBlade Edge gig bags and the second a design patent for the Kapsule guitar & bass case.

The original GigBlade Silver and GigBlade Edge gig bags both feature the invisible, patented 'yin-yang' locking neck brace as standard. This secures the guitar neck automatically as the bag zipper is closed, stopping the instrument moving around and minimising any damage to the headstock.

The Kapsule is an advanced travel bag for guitar and bass, the touring musician's all-in-one luggage. Its patented design is a fusion of both hard and soft cases which allows guitarists or bassists to carry it backpack style, as a traditional suitcase or roll it using the included snap-on wheels. This tech loaded case is devised to include Boveda two-way humidity control, TSA lock, Global Recovery Tag, Bluetooth Tracker and an optional Oktane power bank for peace of mind. It is also available as the Kapsule Duo which offers travel-ready protection for two guitars or basses. Check de onderstaande socials voor meer informatie over dit merk.