FIVE FINGER DEATH PUNCH's JASON HOOK Recovering From Gallbladder Surgery
FIVE FINGER DEATH PUNCH's JASON HOOK Recovering From Gallbladder Surgery; Two More Shows Postponed
FIVE FINGER DEATH PUNCH's Jason Hook is recovering after undergoing surgery to have his gallbladder removed. A representative for the heavy metal band told TMZ that the guitarist had been experiencing pain that prompted two visits to the emergency room. Finally, during a third ER visit, doctors determined Jason needed to have his gallbladder removed due to blockage.
Hook's operation took place Thursday night, just hours after the band was forced to postpone a show in Duluth, Minnesota. The final two concerts of FIVE FINGER's current tour have now also been postponed: Saturday (December 14) at CHI Health Center in Omaha, Nebraska and Sunday (December 15) at Wells Fargo Arena in Des Moines, Iowa.
FIVE FINGER DEATH PUNCH has since issued a statement saying that Jason "will have to remain in the hospital until his doctors determine he is fit to be discharged and travel home."
The band added:
"Jason's healing is our #1 priority. As a result, the last three shows of this current tour will be postponed, however, we are working on coming back to play Duluth, Omaha and Des Moines very soon. Once we have an update on new dates to return, we will post the information on our website and social media channels. Please hold on to your tickets in the meantime. Jason very much appreciates all the well wishes and, rest assured, we will see you back out on the road very soon!"
One fan claimed Hook didn't look well at FIVE FINGER's concert the day before, writing: "Saw them last night in Madison Wi and they killed it but he was really sick and played his ass off anyway so I'm not surprised ."
FIVE FINGER DEATH PUNCH will release its eighth album, "F8", on February 28.
Source: TMZ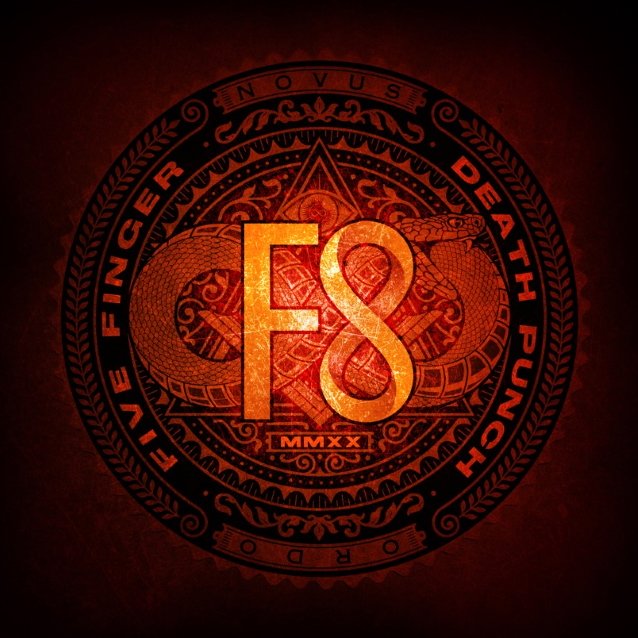 Check de onderstaande socials voor meer informatie over deze band.