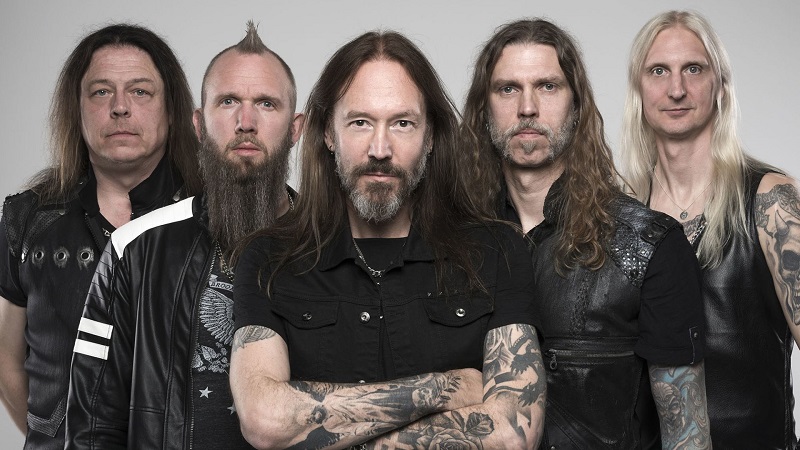 Hammerfall – Battle Beast – Serious Black
Na hun zegetocht op FortaRock afgelopen zomer komt Hammerfall terug naar Nijmegen! Op het gebied van powermetal kent de Zweedse band geen gelijke. Het vijftal uit Gotenburg grossiert namelijk al enige decennia in de beste, meest pakkende krakers die het genre rijk is.
Sinds het bejubelde debuut 'Glory To The Brave' (1997) wordt de groep door een steeds groter groeiende fanbase op handen gedragen. Hun show op Fortarock afgelopen zomer was ronduit fantastisch te noemen. Dat belooft dan ook veel goeds voor deze exclusieve Nederlandse clubshow. Op hun meest recente album 'Built to Last' keert de groep terug naar de roots. Het ouderwetse geluid wordt gekoppeld aan de huidige ervaring en kunde van de heren. Hammerfall klinkt rauw, energiek en hongerig. Tegen de tijd dat de heren naar Nijmegen komen is het nieuwe album verschenen, wij kunnen niet wachten!
Na het winnen van de Wacken Open Air Battle werd Battle Beast snel opgemerkt door de internationale metal scene en tekende de band een platencontract bij het label Nuclear Blast. Sindsdien zet de triomftocht van de Finse band door. Met opzwepende ritmes, catchy melodieën en de ruige strot van zangeres Noora Louhimo brengen ze traditionele heavy metal in een modern jasje. De afgelopen jaren tourde Battle Beast met Nightwish, Sonata Arctica en Sabaton en weten ze door het intensieve touren een grote achterban om zich heen te binden. Live spat de energie en spelvreugde van het podium.