CHRISTIAN DEATH stream full album 'Evil Becomes Rule'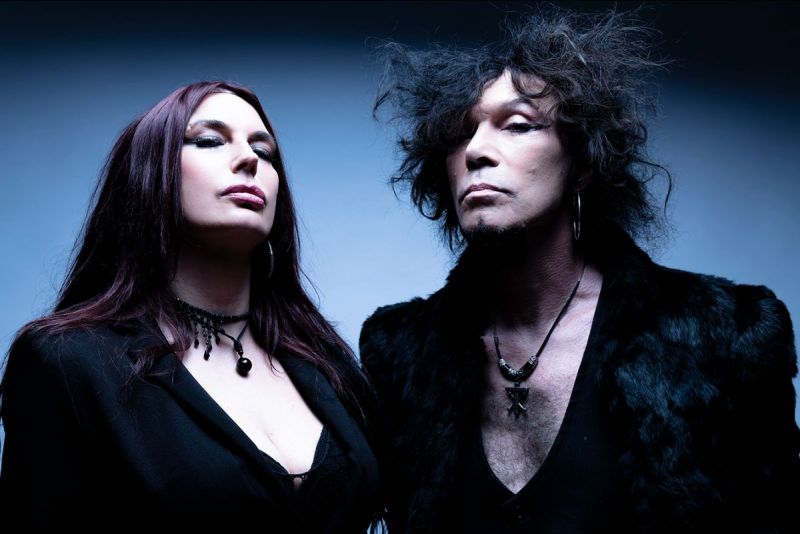 With the release of their 17th studio album, CHRISTIAN DEATH show no sign of faltering or slowing down! Because finally; the American Gothic death rock pioneers are now releasing their brand new full-length 'Evil Becomes Rule' via Season of Mist. 'Evil Becomes Rule' is going to be released worldwide on Friday May 6th 2022, but can already be listened to via the official Season of Mist YouTube Channel today.
Stream Evil Becomes Rule' below.
Pre-save the album AT THIS LOCATION.
The cover artwork, which was conceptualized by Valor and created by Phil Worobey, can be found below together with further album details.
Tracklist:1. The Alpha and The Omega 2. New Messiah 3. Elegant Sleeping 4. Blood Moon [LISTEN] 5. Abraxas We Are 6. The Warning [LISTEN] 7. Beautiful [LISTEN] 8. Rise and Shine 9. Evil Becomes Rule 10. Who Am I (Part 1) 11. Who Am I (Part 2)
Recording line up:Valor – Lead vocals, guitars, violin, cello, piano (inside and out), keyboards, percussion Maitri – Lead vocals, bass guitar Pao – DrumsLive line up:Valor – Lead vocals, guitar  Maitri – Lead vocals, bass guitar Chuck Lenihan (Chains) – secondary guitar Pao – DrumsGuest musicians:KWA-B: vocals on "Who Am I (Part 2)"  Chuck Lenihan (Chains): lead guitar break on "The Warning"Recording Studios: Appalachia House Studios and Mainely Sound, Maine, USAProducers: Valor + MaitriEngineers: Valor and Todd UnderwoodMastering: Maor Appelbaum at Maor Appelbaum Mastering – California – U.S.Awww.maorappelbaum.com/
Album formats:CD Digital Vinyl in various colours