LORD OF THE LOST release video for single "The Heartbeat Of The Devil" German genre-fusing LORD OF THE LOST just released "The Heartbeat Of The Devil", originally from their latest album JUDAS (#2 German album charts), and second single from their upcoming EP of the same name, out May 6, 2022 via Napalm Records. "The Heartbeat Of The Devil" is a 80s pop inspired dark piece of art that hits with its emotional impact created by vocalist's Chris Harms nostalgic tone and an impeccable instrumentational soundscape.
Watch "The Heartbeat Of The Devil" below.
Lord Of The Lost recently released the single for "Not My Enemy" as an answer to the war in Ukraine.
LORD OF THE LOST released 'Judas' on June 21st last year.
LORD OF THE LOST on JUDAS:
"Don't judge a book by its cover. This sentence could hardly apply any better to someone in theological history than to the figure of Judas Iskarioth, who represents only one thing at first glance: Betrayal. If you take a closer look, almost endless possibilities of interpretation open up here: from "Judas the murderer" to "Judas the redeemer" and "Judas the actual martyr", who, if you believe in it, could only find room in hell for his salvific betrayal after dying for what he did, in complete contrast to Jesus Christ. This field of tension and the apocryphal writings of the "Gospel of Judas" are the basis for a double album that not only illuminates the dark and light side of history, but above all the grey areas in between, in which we move emotionally and ideologically throughout our lives and try to find our place."
Order your copy of 'JUDAS' AT THIS LOCATION.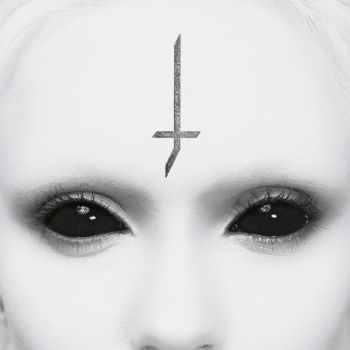 CD1: Damnation
1. Priest
2. For They Know Not What They Do
3. Your Star Has Led You Astray
4. Born with a Broken Heart
5. The 13th
6. In the Field of Blood
7. 2000 Years a Pyre
8. Death Is Just a Kiss Away
9. The Heart Is a Traitor
10. Euphoria
11. Be Still and Know
12. The Death of All Colours
CD2: Salvation
1. The Gospel of Judas
2. Viva Vendetta
3. Argent
4. The Heartbeat of the Devil
5. And it Was Night
6. My Constellation
7. The Ashes of Flowers
8. Iskarioth
9. A War Within
10. A World where We Belong
11. Apokatastasis
12. Work of Salvation
JUDAS is available in the following formats:
– Deluxe Box (incl. 2-CD Mediabook, 1 CD The Sorrows Of The Young, 2 CD LOTL+, DVD Becoming JUDAS, Cover Alu Print) – strictly limited to 1500 copies worldwide – SOLD OUT!
– 4 CD Earbook – strictly limited to 500 copies worldwide
– Double Music Cassette – strictly limited to 100 copies worldwide – SOLD OUT!
– 2-CD Mediabook
– 2-CD Sleevepack
– Vinyl Box incl. 2x 2LP Recycled BLACK Vinyl Gatefold
– Digital Album