BURNING WITCHES Release Music Video For 'Six Feet Underground' BURNING WITCHES Release Music Video For 'Six Feet Underground'
Swiss/Dutch heavy metal band BURNING WITCHES has released the official music video for the song "Six Feet Underground". The track is taken from the group's third studio album, "Dance With The Devil", which was released today, on March 6 via Nuclear Blast.
BURNING WITCHES state:
"'Six Feet Underground' was the last song we wrote for the new album and it came together just a week before we entered the studio. It's very melodic and catchy — if you hear it, you can't help but sing along!"
BURNING WITCHES' first live performance with new singer Laura Guldemond took place in June 2019 at the Sweden Rock Festival in Sölvesborg, Sweden.
The vocalist of the Dutch symphonic metal band SHADOWRISE, Guldemond was recruited by BURNING WITCHES following the departure of Seraina Telli.
In a statement, Seraina said that she was leaving BURNING WITCHES "for personal reasons," vowing to "fully dedicate" herself to her band DEAD VENUS.
Watch the previously announced 'Dance With The Devil'.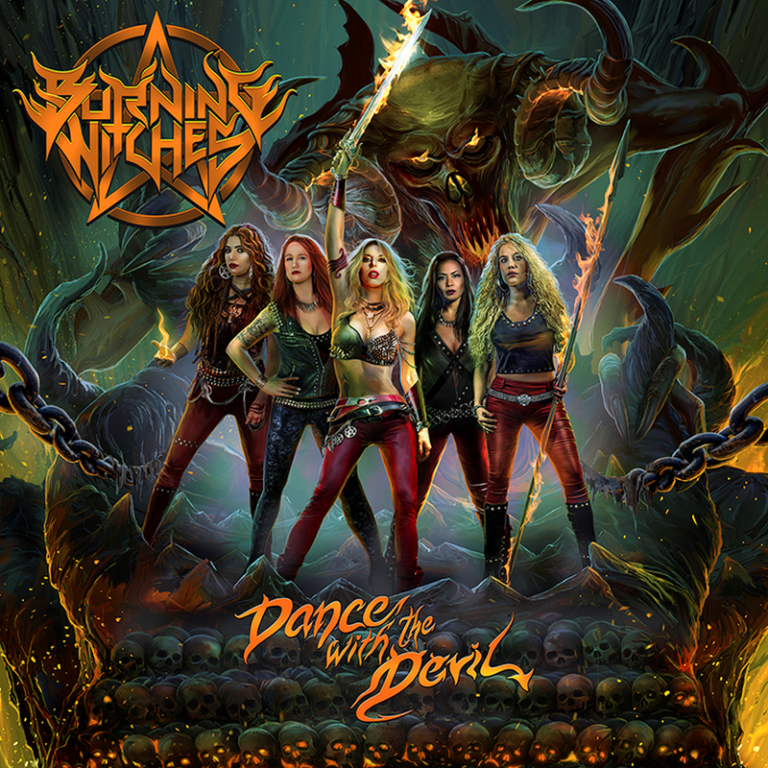 Check de onderstaande socials voor meer informatie over deze band.