VOYAGER reissue "Fearless in Love" on vinyl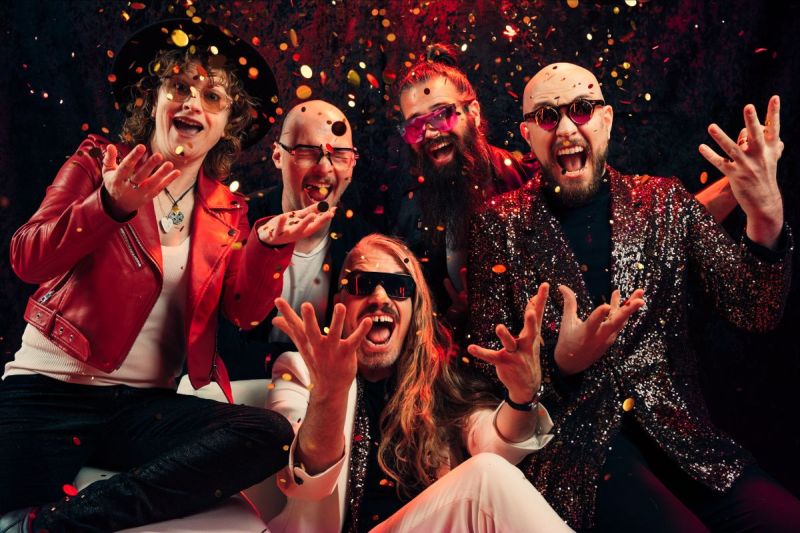 VOYAGER have in the Top Ten at Eurovision 2023.  The Australian progressive pop metal band are currently gearing up for their upcoming European and UK tour. But today, they're announcing that their new album 'Fearless in Love' is being reissued on vinyl. 
The original vinyl of "Fearless in Love" doesn't include "Promise". That's because Voyager had yet to debut the Eurovision hit when the first pressing of the album was in production. This new reissued version does include "Promise", along with other hits like "Prince of Fire" and "Ultraviolet".  AT THIS LOCATION.
"Fearless in Love" will be reissued on vinyl with "Promise" on 27 October 2023. Pre-order 
Watch "Promise," below.
The "Fearless in Love" vinyl reissue contains the following tracks::1. The Best Intentions (3:48) 2. Prince of Fire (4:46) [WATCH] 3. Ultraviolet (4:16) [WATCH] 4. Dreamer (3:00) [WATCH] 5. The Lamenting (4:10) 6. Submarine (4:47) [WATCH] 7. Promise (3:04) [WATCH] 8. Twisted (3:54) 9. Daydream (3:09) 10. Listen (4:13) 11. Gren (Fearless in Love) (5:25)Total: 44:32 Voyager are coming back to Europe and the UK in October! Tickets are on sale AT THIS LOCATION.
2023 EU/UK Dates01 Oct 23 Cologne (DE) Euroblast Festival 02 Oct 23 Hamburg (DE) Headcrash 03 Oct 23 Berlin (DE) Cassiopeia 05 Oct 23 Warsaw (PL) Voodoo 07 Oct 23 Prague (CZ) Futurum 08 Oct 23 Budapest (HU) Durer Kert 09 Oct 23 Vienna (AT) Szene 10 Oct 23 Munich (DE) Feierwerk 11 Oct 23 Milan (IT) Legend Club 12 Oct 23 Zurich (CH) Komplex Club 14 Oct 23 Lyss (CH) Kufa 15 Oct 23 Paris (FR) Les Etoiles 16 Oct 23 Antwerp (BE) Kavka 17 Oct 23 Tilburg (NL) 013 18 Oct 23 Zoetermeer (NL) Boerderij 20 Oct 23 Manchester (UK) Club Academy 21 Oct 23 London (UK) The Dome Line-up:Danny Estrin – Vocals, Keytar Simone Dow – Guitars Alex Canion – Bass Scott Kay – Guitars Ash Doodkorte – Drums"Promise" Song Credits:Written by Voyager Recorded at Hopping Mouse Studios  Mixed by Matt Templeman at Staywell Audio, Perth Mastered by Simon Struthers at Forensic Audio"Promise" Video Credits:Video Directed and edited by Joseph Varley at DarkSpiritPhotography Lighting Design by Dean Gratwick at Beatmatch Audio Lighting and LED Supply from Showscreens Perth Filmed at The Naval Store, Fremantle, The Hutt Lagoon and Kalbarri National Park. Voyager acknowledges the Whadjuk and Nanda people as the traditional land owners of where they have filmed.