UADA (USA), CAROOZER (D) and KADAVERFICKER (D) confirmed for Party.San Open Air 2020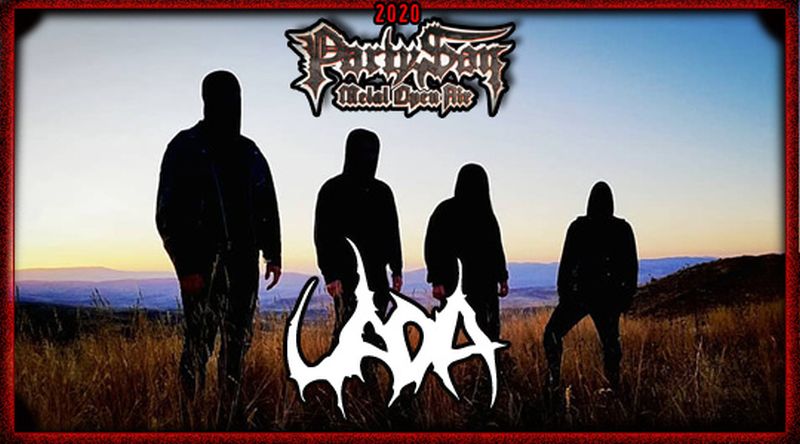 UADA (USA), CAROOZER (D) and KADAVERFICKER (D) confirmed for Party.San Open Air 2020
American black metal band UADA has been confirmed for the Party.San Open Air 2020 festival, held in Thüringen, Germany. Also confirmed are Leipzig based groovy thrash metal band CAROOZER and also German grindcore band KADAVERFICKER.
Party.San about UADA:
"Today's band is located beyond the big ocean waters as far as the home of its members is concerned, but they have been bonded with a German label since their first long player. Are there any smaller labels that you think of when it comes to strong new discoveries – and if so, which ones?
We are of course talking about the blackers of UADA, which, if we remember correctly, left one of the most lasting impressions of PSOA2017 with you, us and everything in between! The four-piece band from Portland, Oregon knows like no other band how to pack simple but highly melodic sounds in a rough Black Metal outfit and thus simply produce a lot of great song material without repeating itself. We don't have to and don't want to say more at this point … except maybe: OPEN FIRE!"
Party.San about CAROOZER:
"Are you ready for our second band of Saturday morning happy hour in the tent? We are always thrilled when we come across a pearl of the region that can surprise us positively and gives metal beyond the busy tracks to the masses.
We found such a band within CAROOZER from Leipzig. If you take a closer look at the band's preferences and the content of their songs and videos, it quickly becomes clear that they really like one thing: BEER! Since we are also among those who like to pour a glass, we were immediately fascinated by this unique connection at the deepest meta level. So the schedule is very clear for you: get out early, brush your teeth, go to the bar and party before noon – that should be the smallest problem in this process with the band's groovy music. OPEN FIRE!"
Party.San about KADAVERFICKER:
"For a few years now, there has been a trend at PSOA that divides the nation of PSOA-people into two camps. Some idolize them and look forward to their appearance every year, others demonize them and roll in exasperation with their eyes as soon as it comes to them … Of course, we are talking about the Friday opener, which is traditionally a band of the Grind, Porngrind, Goregrind or other Vacuum cleaner soundalike genre. Which band of the last years made the leap into your hearts most clearly?
This year we did not allow ourselves an easy one and dug deep in the box of old dirty rags to bring another jewel of said guild into the darkness of the world. Unfortunately that was lost on the way to booking the festival and that's why you have to deal with KADAVERFICKER! The band with the most beautiful name of the genre lacks any description regarding their musical direction. Blow out your inflatable flamingos and crocodiles diligently and please do not hurt yourself with developing tennis arms when swinging the toilet brushes (express request from the paramedics on site) because the guys will enrich you with a special show for the release of their new album "KAOS NEKROS KOSMOS". OPEN FIRE!"
Get your tickets AT THIS LOCATION.

Check de onderstaande socials voor meer informatie over dit festival.