THE DEAD DAISIES announce "Best Of" album + tour dates Ten years ago The Dead Daisies burst onto the music scene with a mission to gather some of the finest musicians in the world and simply put, play some good old fashioned, no bullshit Rock'N'Roll!!
 
After a decade of recording and touring the planet, there have been some incredible one-offs and special highlights including sharing stages with some of the world's biggest Rock bands. 
 
To mark this milestone, a collection of songs from six of the band's previous studio albums have been chosen. The upcoming "Best Of" Album release will include some of the collectives' favourite tracks and others that have become a staple part of every Daisies Touring Set List. We hope they're your favourites as well ….   

Two previously unreleased tracks from the last recording session are also included. It will be available on double CD & Vinyl on August 18th. Pre order your copy, starting June 2nd, here! https://thedeaddaisies.com/BestOf/
To celebrate a Decade of Rock, the band will kick off touring in late August with some dates in Canada and the USA. Late October will see The Daisies head back to Japan followed by dates in the EU throughout November and December.
EU NOV TOUR
NOVEMBER 4th – 19th
https://thedeaddaisies.com/tour-2023/#eunov

Part 1
04.11. CH-Pratteln – Z7
05.11. FR-Paris – La Machine Du Moulin Rouge
07.11. FR-Lyon – CCO La Rayonne
08.11. IT-Trezzo Sull'adda – Live Club
09.11. DE-Regensburg – Airport Obertraubling
11.11. NL-Zoetermeer – Poppodium Boerderij
12.11. Tilburg – 013 Poppodium
14.11. DK-Copenhagen – Pumpehuset
16.11. SE-Malmö – Moriskan Paviljongen
17.11. SE-Gothenburg – Valand
19.11. NO-Oslo – Vulkan Arena
EU DEC TOUR
DECEMBER 2nd – 16th
https://thedeaddaisies.com/tour-2023/#eudec

Part 2
02.12. CZ-Zlin – Winter Masters Of Rock
03.12. HU-Budapest – Barba Negra
05.12. AT-Vienna – Szene
06.12. SK-Bratislava – MMC
07.12. SI-Ljubljana – Cvetličarna
09.12. DE-Nürnberg – Hirsch
10.12. DE-Berlin – Columbia Theater
12.12. DE-Frankfurt – Batschkapp
13.12. DE-Bochum – Zeche
15.12. DE-Augsburg – Rock Out Festival
16.12. DE-Karlsruhe – Knock Out Festival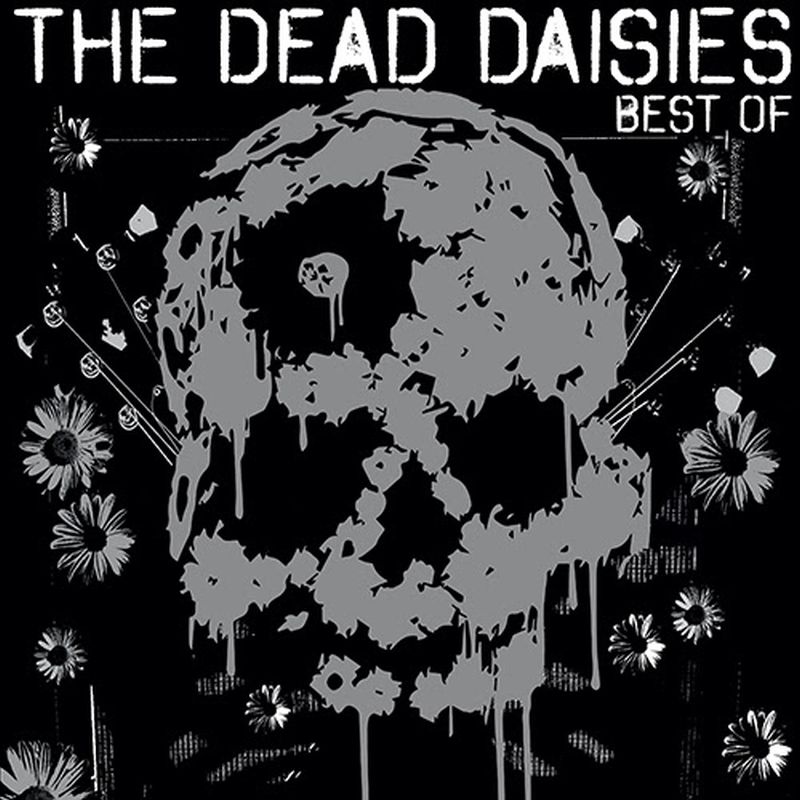 Returning to the line-up for this tour is the incomparable front man John Corabi. He joins his mates Doug Aldrich, David Lowy, and Brian Tichy with renowned Bass player Michael Devin (of Whitesnake fame) joining the band for the first time.
 
"It's been an amazing decade with The Daisies! We've rocked out with some of the best in the business, toured the globe, released eight albums and are thrilled to be showcasing the body of work from over the last decade with our upcoming "Best Of" Album release and tour.  I'm excited to be welcoming John Corabi back to the band.  Can't wait to get back on the road again in 2023 to perform for our fans!" – David Lowy
When one fan reacted to the video on Facebook with the message "Michael Devin and John Corabi. I can't, I've lost my mind – this is the best day EVER!", THE DEAD DAISIES responded: "These guys are so ready to rock for you so it's great that your ready to join them for some rock n roll fun".
Corabi joined THE DEAD DAISIES in early 2015 and remained in the group until January 2019, during which time he recorded three studio albums with the band: "Revolución" (2015),"Make Some Noise" (2016) and "Burn It Down" (2018). In the summer of 2019, THE DEAD DAISES announced that they were being joined by legendary DEEP PURPLE bassist/vocalist Glenn Hughes, who appeared on the band's last two studio albums, 2021's "Holy Ground" and 2022's "Radiance".
Last December, Corabi opened up about his departure from THE DEAD DAISIES, telling Backstage Pass: "I don't know if maybe I misunderstood the plan, but when I joined the band, it was kind of a deal where we all sat and talked, and they said, 'We're probably gonna need you maybe half of the year. And then the other half of the year you can do your thing.' And I said, 'Okay,' and I got involved with it. For some weird reason, that first record I did with the band — and I'm not taking responsibility for it — but that lineup, that record that we did, it connected with a lot of people. And the band went from wherever, whatever mark they were at before — we really started to do a lot of festivals; we did a whole run with KISS in America and in Europe; we went out with WHITESNAKE in America, and back again in Europe. It was just constant. And I even remember at one point we did the Ramblin' Man festival and then packed up and went to do the Rock And Blues festival. And we literally played those two festivals on the same day. And I started to… It was tiring. And then one of the last tours I did with them in Europe, we did… I just remember I did, like, 10 shows in the U.K. and on a day off we flew to Holland and I had a sinus infection and bronchitis. I felt like shit. They gave me an inhaler and some then some lozenges and all this other stuff, and I finished a whole tour. We were doing press and we were doing acoustic sets, a two-hour set five days a week. And I kind of said, 'Man, I've gotta get off the carousel for a minute here.' I was just concerned that — if a guitar player breaks a string, they can change it. If you break a drum head, you can change it. If I blow out my voice, I'm kind of fucked… So I was just kind of concerned about that. And then the other part of it was the schedule was so hectic that my son was calling me, who's my drummer in my solo band, and he's, like, 'Dad, literally, you suck. We were doing all these gigs, and now you're off doing this thing with THE DEAD DAISIES. When are we gonna play together again?' So I had the guilt thing going around in my head as well. So I just said, 'You know what? I've done this for four years now. I'm gonna step away.'"
Corabi went on to say that he was "still great friends with all (THE DEAD DAISIES) guys, managers, and all their people. I just texted  Doug and Glenn yesterday, 'Have a great tour. 'So it's all good," he said. "I was like, 'This is crazy'. The schedule was absolutely maniacally crazy. And I just said, 'I'm gonna do my own thing at my own pace.' And you have to remember when I left, I left in January (of 2019), and three months later I turned 60. So I was, like, 'I think I kind of wanna slow down a little bit.'"
Earlier this month, Hughes launched the "Glenn Hughes Performs Classic Deep Purple Live – Celebrating The 50th Anniversary Of The Album Burn" tour. Glenn is performing DEEP PURPLE's legendary rock album "Burn" and is also playing DEEP PURPLE MKIII and MKIV songs.