SPOIL ENGINE release new music video for 'Venom'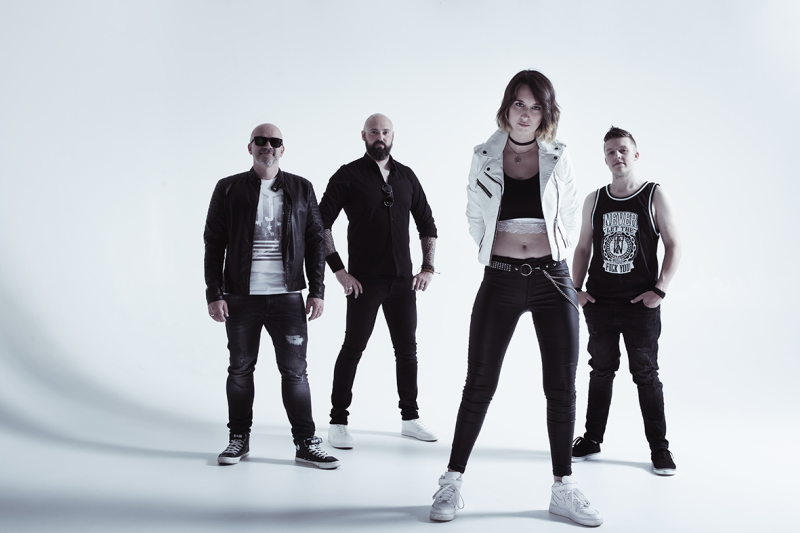 SPOIL ENGINE release ew music video for 'Venom' from the album »Renaissance Noire« (out now)
The female fronted modern-metal quartet SPOIL ENGINE from Belgium and the Netherlands is back. SPOIL ENGINE released their brand new album »Renaissance Noire«. To celebrate the new record the band also released their new lyric video for 'Venom'.
Listen to the lyric video for 'Venom' AT THIS LOCATION.
Listen to »Renaissance Noire« full album stream AT THIS LOCATION.

Buy and/or stream »Renaissance Noire« AT THIS LOCATION.
Get your fix of new merchandise AT THIS LOCATION.

Singer Iris is a professional vocal coach in daily life and surely knows how to handle her wide range of grunts, screams, shouts and clean vocals. Still the band is honored to have special guest Jeff Walker (CARCASS) adding his personal touch to one of the songs.
Goessens says:
"The album title obviously stands for our rebirth out of the dark, and the music is a big fuck-off to all the bullshit we had to deal with. Working with people like this have resulted in a right-in-your-face sounding record. Visually, the ink illustrations totally match my philosophy behind the lyrics. The themes range from social retrospectives to fighting my personal demons." Check de onderstaande socials voor meer informatie over deze band.