Premiere: SMOKE RITES release lyric video 'Smoked Into Oblivion'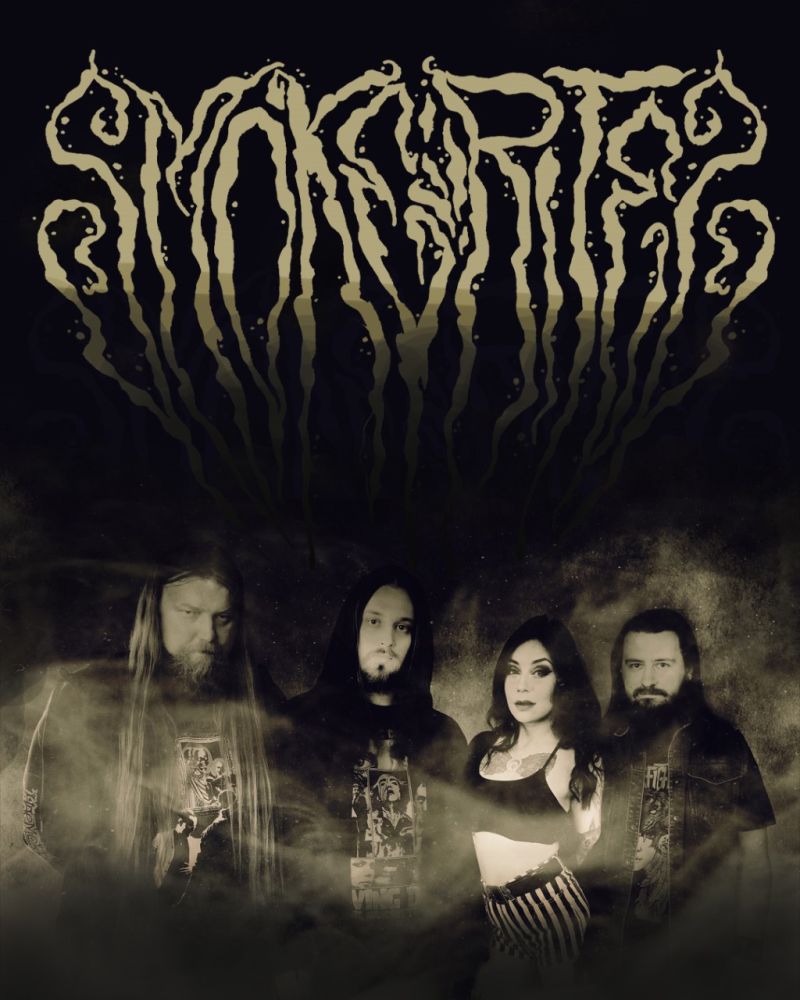 Polish occult blackened doom metal band SMOKE RITES recently announced the addition of vocalist Maksymina Kuzianik. In celebration, the band now released the s
econd single '
Smoked Into Oblivion', 
from their upcoming EP , "The Rite of The Smoke". The video is age restricted in some areas.
Watch the video for '

'

Smoked Into Oblivion'

below. 
Watch the previously released lyric video for 'The Rite Has Begun' below, or on Facebook AT THIS LOCATION. 
Smoke Rites about Smoked Into Oblivion:
Lucas:
"This is one of my favorite songs from our EP. It was recorded with my new Hagstrom Fantomen and it was a great choice to use this one. When we were looking for the equipment for this record, we tried a lot of stuff and the final decision was to used the Fantomen model with Laney and Orange Amps. The guitars sound massive with this combination. 
Enjoy our new video for Smoked Into Oblivion! 
Cheers!"
Maxi added:
"'Smoked Into Oblivion' was the second song of Smoke Rites I've ever heard and I instantly fell in love with it. I tried my lyrics to reflect all that madness I feel inside every time when I was listening to that song. I hope that all listeners will enjoy it as much as I did, whether they're high or notA"
Max The Pussyfer – Vocals
Lukasz Lucas Borawski – Guitars
Maker Lis – Bass
Michal Kaminski – Drums