POSSESSION release "Beyond the Grave" video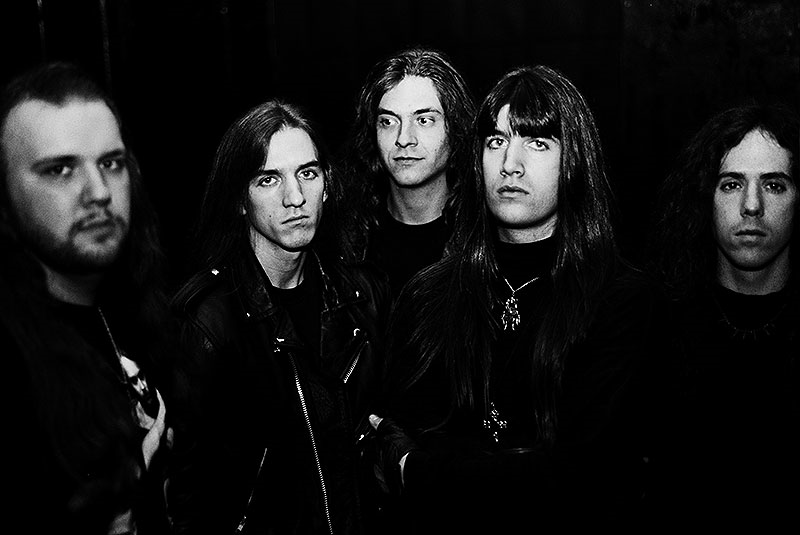 POSSESSION release "Beyond the Grave" video
Legendary 90's US Death/Thrash band POSSESSION have released a lyric-video of the song "Beyond the Grave" taken from their "Eternally Haunt" from '95, included in the 2-CD entitled "Disentombed Manifestations" that contains all the recordings of the band and that will be released on next August 26th, 2020 through Xtreem Music.

You can watch the video below.
POSSESSION were formed in 1991 and recorded their first demo "Mad Crazed & Violent" between December '92 and January '93, to later release a mini CD titled "The Unnameable Suffering" that same year. In '95, the band released their only full-length album "Eternally Haunt" and then in '97 they released another mini CD entitled "Scourge & Fire", which was their last official release. This 2-CD compilation includes not only all those recordings, but also an unreleased 6-song demo from '95, and two songs from '98, one of them is an unreleased song and the other, a cover of Iron Maiden for a tribute.
"Disentombed Manifestations" comes with liner notes, original covers from each release and tons of photos and flyers by this magnific & underrated US Death/ Thrash Metal band with a difficult definition due to its multidirectional style, which is at the same time technical, aggressive and intense with a really dynamic & unconventional vocalist that makes them unique. On top of this, the cover artwork was made by Juanjo Castellano.
The tracklist for "Disentombed Manifestations" is as follows:
– CD 1 –
"Eternally Haunt" (Album '95)
01. Opening a Doorway Into the Occult (Intro) /
Beyond the Grave
02. Sounds of Sorrow
03. The Mastery
04. Legion
05. The Return
06. Despair (inst.)
07. Shades of Death
08. Steel Jaws of Fate
09. Possessed
10. Rebirth
"Scourge & Fire" (MCD '97)
11. Scourge & Fire
12. Danse Macabre
13. Shrine (King Diamond cover)
14. The Manifestation [unreleased '98]
15. Revelations (Iron Maiden cover) ['98]
– CD 2–
"The Unnameable Suffering" (MCD '93)
01. Seer's Vision
02. Sounds of Sorrow
03. Have No Fear
"Mad Crazed & Violent" (Demo '92/'93)
04. Seer's Vision
05. Danse Macabre
06. Shades of Death
07. The Mastery
08. Have No Fear
"Unreleased Demo " (Demo '95)
09. Possessed
10. Beyond the Grave
11. Legion
12. Steel Jaws of Fate
13. Rebirth
14. The Return Check de onderstaande socials voor meer informatie over deze band.