Mille Petrozza: "No new KREATOR album before tour"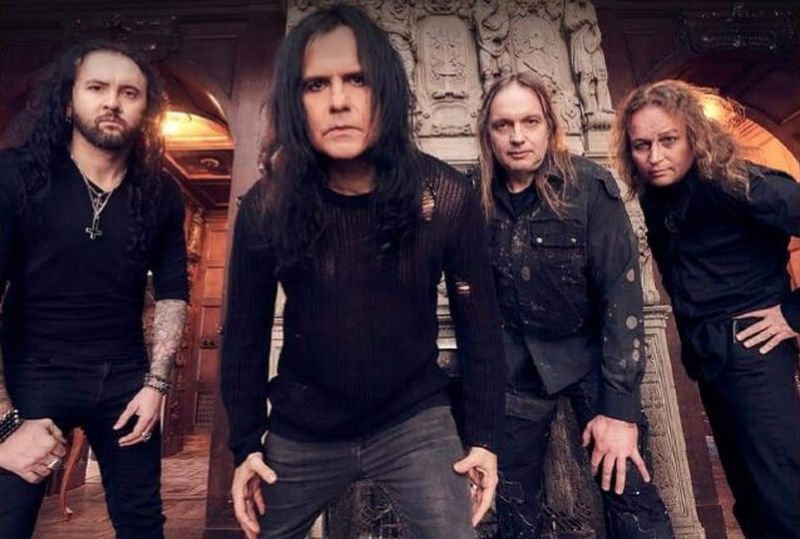 KREATOR guitarist/vocalist Mille Petrozza spoke to the official podcast of Italy's Metalitalia.com about the progress of the songwriting sessions for the follow-up to 2017's "Gods Of Violence" album.
He said:
"Last summer, in August, we felt that we were done writing, and we were very enthusiastic about, like, 'Okay, this is almost an album. We have 12 songs. And we take the 10 best, or whatever we come up with.' And we already planned on going into the studio in February. Now it's February, and the world is still kind of fucked with the COVID. So we have to wait and be patient.
"I want the album to come out and go on a world tour right afterwards," he explained. "I don't see us putting out a COVID album, or something, and just have it disappear. And people go, like, 'Okay, there was an album. Okay, they have a new album or not? Am I going to this tour or not?'
"I know that the world is changing — albums don't have the importance that they might have had 10 years ago anymore — but I refuse to believe that. Especially in metal, there's still a lot of people that celebrate an album from the beginning to the end. And I think the last genre of music where this is gonna die will be metal, because people really love albums.
"I think going on a tour, the artwork, everything has to connect," Mille added. "So we'll wait until that's possible again, and then we'll put out the album."
On the topic of the musical direction of the new KREATOR material, Mille said: "It's definitely different. It's hard for me to describe, but I think it's definitely more thrash again. It has a lot of melody, and it has a lot of traditional parts, and it has a lot of ingredients of the last four or five albums. But it also has some very old-school moments. I think it's definitely the next step."
Asked if KREATOR will once again work with producer Jens Bogren, who helmed "Gods Of Violence" and 2012's "Phantom Antichrist", Mille said: "At this point, it looks like we're working with Arthur Rizk (CAVALERA CONSPIRACY, CODE ORANGE, POWER TRIP). That's what we have planned at this point. And I'm kind of exchanging demo tapes and discussing recording techniques with him. So, yeah, it looks like we're working with Arthur."
The record will also mark the first full-length Kreator release to feature the new bassist, the ex-DragonForce member Frédéric Leclercq.
Earlier this year, the guys have surprise-released a video single titled "666 – World Divided," marking Frédéric's studio debut.
Leclercq said about joining the band:
"Joining Kreator is an honor as well as a huge step up in my musical journey. I've been friends with Mille (Petrozza, frontman) for over 15 years and a lifelong Kreator fan.
"I have to pinch myself every day to believe that I'm now a part of one of the best and most influential bands in the genre. I look forward to the many adventures ahead and getting well acquainted with the legendary Kreator Hordes!"
Check de onderstaande socials voor meer informatie over deze band.