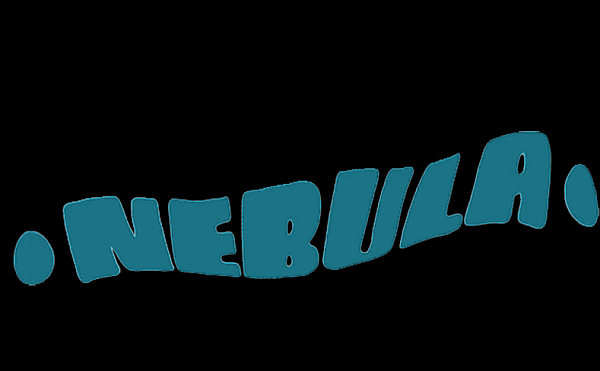 Tom Davies: "We'll just keep doing what we do, corona or no corona. Pre or post apocalyptic world, Nebula will still do Nebula for ourselves first and foremost because at this point we're too far gone to be able to do anything else hahahah."

Zaterdag 6 februari zal het tweede deel in de serie streaming events: "Live in the Mojave Desert" in première gaan. Na Earthless is het de beurt aan een andere grootheid uit het stonergenre, te weten Nebula, om in de Californische Mojave woestijn los te gaan voor een uitgebreide filmcrew. We spraken met bassist Tom Davies over waar de band de afgelopen tijd mee bezig is geweest en hoe ze de opnames van de concertfilm hebben ervaren.
Meer informatie en kaarten om de komende show te kunnen zien zijn verkrijgbaar via deze locatie.
Jan-Simon Hoogschagen Ι 04 februari 2021

Hi guys, great that you could make some time to talk with Arrow Lords of Metal about your latest project, the 'Live in the Mojave Desert' concert film that will be streamed live on the Internet on Saturday 6 February. First of all, it has been a few months since you did that show in the desert. What have you been up to lately?
We've been keeping ourselves busy working on the next record. We have a bunch of songs that we're whittling down to fit on a record. The problem is though that we keep writing more songs so we're getting further and further behind. Hahaha. We're starting to get on top of it though, we aim to start recording sometime in the next couple of months. Since we did that show, Eddie and his girlfriend have had their first baby, Dylan Cassidy Glass. Dylan was also actually there at the desert show although 'in utero.' Hahaha. He's stoked, at least one of us did something worthwhile during the lockdowns 🙂
Two weeks ago we saw Earthless kicking off this five part series of live shows from the desert. We spoke with Isaiah and he said it was bloody cold out there at night. Judging from the teaser video you did not seem to be much bothered with that. Different weather, thicker skin or to busy playing?
I think we may have lucked out with the weather. There was a little chill in the air, but I don't recall it being too bad. Although saying that I'm originally from the UK so you can't use me as any kind of gauge hahaha. I know once we started rolling though, the blood started pumping through our veins and opening up the vessels we didn't even think about it.
What was it like to play out there in the desert? It must have been a strange experience, doing your best to do a hell of a show in front of only a few technicians.
The whole experience was really great. The crew and techs were all really nice and were on top of their game so all we had to do was play. They made it very easy. Initially it can be weird just playing to nobody except a few techs but you soon forget about it once the ball is rolling and you get in to the swing of things. We kind of live in our own little world anyway so after a couple of songs you don't really notice.
Can you tell us what it was like for you guys to take part in this Mojave Desert project?
It was an honour to be asked to be a part of it. It's really an epic endeavour Ryan Jones and crew embarked on and it's going to be out there forever. It's a great idea and I hope it continues for many years to come.
I understand you did something similar last summer, so it was not the first time. I suppose that means you like playing outdoors?
We've played outdoors many times before but playing in the desert is different. There's nothing around, so it's very liberating in a sense. The sound can travel for miles and you look up and there's just a big wide open sky and the unlike being in the city with the light pollution, you can see all the stars. We played in the low desert in Sky Valley last summer and cast it out on the web, nothing formal. It was a friends 4th July party and we got asked to play with some other bands we knew. It was fun, I think we might do something similar again in the coming weeks.
Was it different this time, compared to previous performances in the middle of nowhere?
When we usually play in the middle of nowhere, it's usually a low / no budget informal kind of deal but this time Ryan and the crew had put on a balls out big production with a sick light show by Mad Alchemy, full PA, drone cameras etc. They'd got a great atmosphere going and you felt that you were a part of something just a little bit special.
So what can we expect next Saturday? Will there be anything from the upcoming album you have been hinting about at the social media?
We just did an interview with Ryan and Joe for a couch lock and rock segment which will be aired before and after the film. Eddie's kid Dylan makes a little appearance too. We did one, maybe two new songs from the new record too. There's a little humour in the performance Have you seen the edited movie already?
No we haven't. All we've seen is what's out there in the public domain so it's going to be the first time for us too. We've heard the audio but it was very different when we saw a clip. We're looking forward to it.
About the new record, can you tell us a bit about it?
There's not too much to tell right now. As I mentioned before, we're whittling down songs that'll work together as a record. We've been rehearsing regularly and just having fun with them. The more you play them and the better you get to know them, you soon figure out what's going to work.
When 'Holy Shit' hit the streets, it was the first album after your reunion, ten years after the previous one. This one is a relatively quick follow up. Did Corona give you the time to work on this new record?
We'd have probably got it done sooner if there hadn't been a lockdown, but it is what it is and now we have extra songs that wouldn't have made it on to this next one but would have gone on a later release or something. We're planning on releasing more than just an LP in the coming year, probably an EP too. We'll have to see how it all pans out.
When will it be released?
Whenever we get it recorded. Heavy Psych will be putting it out so it'll be probably more towards the second half of the year.
I also briefly touched upon the whole Corona crisis and what it means for live music when I spoke with Isaiah from Earthless. What is your opinion about streaming events like your Mojave Desert show, can this become a new normal?
Well I'd hardly call it normal because it's far from normal, but everything is constantly evolving, changing and adapting and business follows that so if this is the way things are for now then so be it. There's not much that can be done to change it, but streaming shows will never be a substitute for a real live rock show but at least fans can keep up with their favourite bands and still see them perform. Hopefully things will get back to some resemblance of normality in the near future.
Choosing between the current situation: doing the occasional live stream and recording new work or being on the road doing shows in clubs, what would it be? Is it really a choice for Nebula?
For us, that's how things usually roll anyway, recording, touring and the occasional live stream. Playing live is definitely where it's at but we love to record and write new material too. We're just lucky and grateful we enjoy what we do, so we're adaptable.
Do you dare to think of what you might do in post-corona times, whenever that may be, or is that still too far away, too uncertain? In the meantime, do you have a Plan B?
There is no plan B, this is plan A and B. We'll just keep doing what we do, corona or no corona. Pre or post-apocalyptic world, nebula will still do nebula for ourselves first and foremost because at this point we're too far gone to be able to do anything else hahaha.