MIKE LEPOND'S SILENT ASSASSINS reveals "Tell Tale Heart" video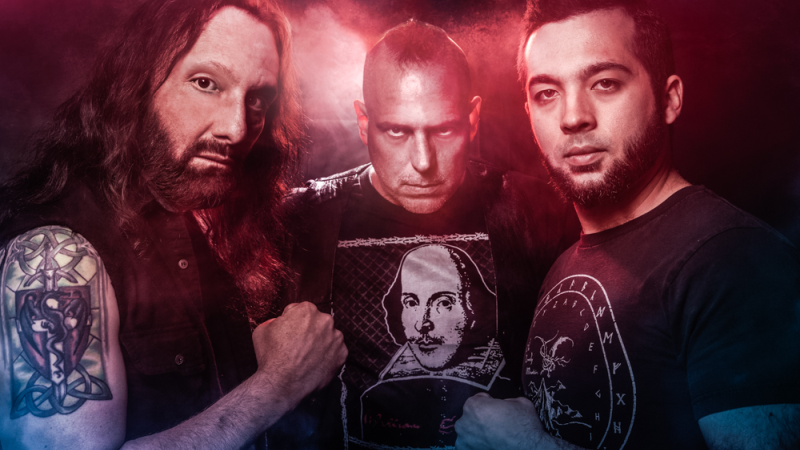 MIKE LEPOND'S SILENT ASSASSINS reveals "Tell Tale Heart" video
Album Whore Of Babylon full-length out now
MIKE LEPOND'S SILENT ASSASSINS official  released their new full-length album, Whore Of Babylon, through Silver Lining Music. It is the band's third studio album. LEPOND gained fame as bassist of progressive metal band Symphony X. In celebration of its release, the band has delivered a new video for the track "Tell Tale Heart."
Watch "Tell Tale Heart" below.
Says Lepond:
"Take the ultimate journey through darkness and death with my metal movie score to Poe's classic story. This song is epic and one of my proudest moments."
View the band's previously released videos "Dracul Son," "Ironborn," and "Ides of March" HERE.
LEPOND gained fame was the bassist of progressive metal band Symphony X. Whore Of Babylon was recorded between various tours with Symphony X in Symphony X guitarist Michael Romeo's home studio. LEPOND also plays all rhythm guitars, while the core of SILENT ASSASSINS remains the same.
"Years ago, I started to watch a lot of the History Channel, and something flipped in my head," LEPOND explains. "I never wanted to write about hot chicks and stuff like that, so when I started to learn more about history, I knew that the marriage of history with old school crushing metal riffs would be great, epic, and powerful. I wrote the first two solo albums on that premise, and this new album is another step up on that model. Vlad The Impaler and Countess Bathory? These are epic historical tales!" 
Adds LEPOND of the latest track, "'Ironborn' is a power metal punch in the face. Fast and furious riffing with the big Priest-like drop in the middle to ensure the ultimate headbanging experience. All of this is bound together by an epic chorus that will invade your mind for all eternity. Game of Thrones fans rejoice!"
Whore Of Babylon Track Listing: 
1. Dracul Son
2. Ides Of March
3. Tell Tale Heart
4. Night Of The Long Knives
5. Champion
6. Ironborn
7. Lady Bathory
8. Power Of Steel
9. Whore Of Babylon
10. Avalon
MIKE LEPOND'S SILENT ASSASSINS:
Mike LePond – four/eight-string basses, rhythm/acoustic guitars, backing vocals
Alan Tecchio – lead/backing vocals
Lance Barnewold – lead guitars on tracks 1, 2, 3, 6, 7, 8
Rod Rivera – lead guitars on tracks 4, 5, 10
Sarah Teets – flute, lead, backing vocals on track 5
Michael Romeo – drum programming, keyboards, orchestration, mandolin
Michael Pinnella – piano on track 3, organ on track 10, backing vocals Check de onderstaande socials voor meer informatie over deze band.