Loudblast launch video for 'Todestrieb'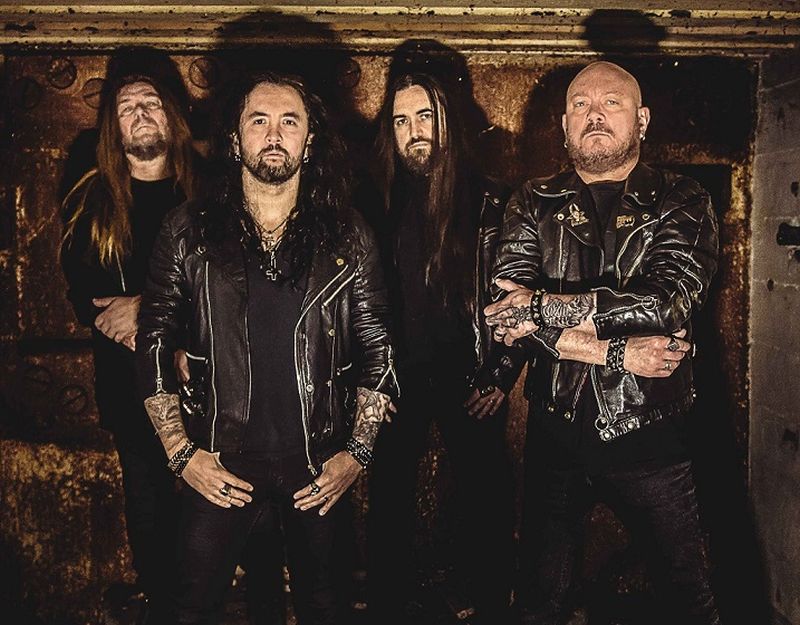 LOUDBLAST released their new video for 'Todestrieb'. The  track is taken from their new Listenable Records released album 'Manifesto'. 
Watch 'Todestrieb' below.
Band leader Stéphane Buriez comments:" It is a bitter take on the cynicism of demagogues and the exploitation of the collective, a devastating uncompromising 'deathdrive " . 
Watch the previously released "The Promethean Fire" below.
This first single is just uncompromising, so is Loudblast!"
LOUDBLAST have been recording their new album 'Manifesto' at 

Vamacara Studio

 in France. It is produced by HK Krauss and band leader Stéphane Buriez. 'Manifesto' contains 10 new songs (and several more bonuses recorded for limited editions).
"Manifesto" (Out in November)
  Multiple Formats Available To
Pre-Order
– LTD EDITION DIGIBOOK WITH 3 BONUS TRACKS !!
– LTD EDITION BLACK VINYL WITH 2 BONUS TRACKS (first press)
– LTD EDITION ULTRA TRANSPARENT / BLACK VINYL WITH 2 BONUS TRACKS – 100 COPIES – LISTENABLE EXCLUSIVE
– LTD EDITION ORANGE / BLACK VINYL WITH 2 BONUS TRACKS
200 COPIES – LISTENABLE EXCLUSIVE
– MANIFESTO T-SHIRT Exclusive shirt design to Listenable store
Bundle versions come with 'III Decade Live Ceremony' CD/DVD for free while stock lasts !.
Band guitarist and front man Stéphane Buriez comments on its musical side :
«  This album has a particular feel for me, the themes refer to the chaos of life as such, to the chaos of society, the darkness of man revealed through his everyday actions. In 'Manifesto' there's the unhealthy side of our previous album ' Burial Ground', the atmospheres of 'Disincarnate', ' Sublime Dementia' and 'Cross the Threshold', just a real Loudblast album !. "

New member Frédéric Leclercq ( (ex Dragonforce –  bass) adds : 
«  While we kept certain elements of «  Burial Ground", especially in terms of darkness, there was also common goal to go back to the roots of Loudblast. Stylistically, a balance between the brutality of Disincarnate, and the technicity and melodicity of Sublime Dementia. "
Check de onderstaande socials voor meer informatie over deze band.