JOE BONAMASSA announces he's quitting social media after comments aimed at his looks Joe Bonamassa announced his departure from social media. The reason? Some of the Instagram users insulted him.
In a now-deleted post on his Instagram page, Bonamassa explained what happened and how he decided to leave social media. He wrote (via Killer Guitar Rigs):
"So, after sleeping on this I have come to a conclusion. Last night I allowed a few clowns @rich_tones being one of them to cause me to go onstage angry. That is not fair to you the fans.

"Also, This isn't what I signed up for 8 years ago. Social media has become such a distraction for me. This place feels like it has the maturity of high school and I fear I am gonna be provoked one day into saying something i might regret.

"So I'm leaving this wonderful place to the influencers and good looking. Enjoy it before it destroys your soul. I will see you in real life somewhere down the road and in Riverside tonight.

"Any posts on this page going forward will not be from me. Thanks for the 8 years. 😎👍"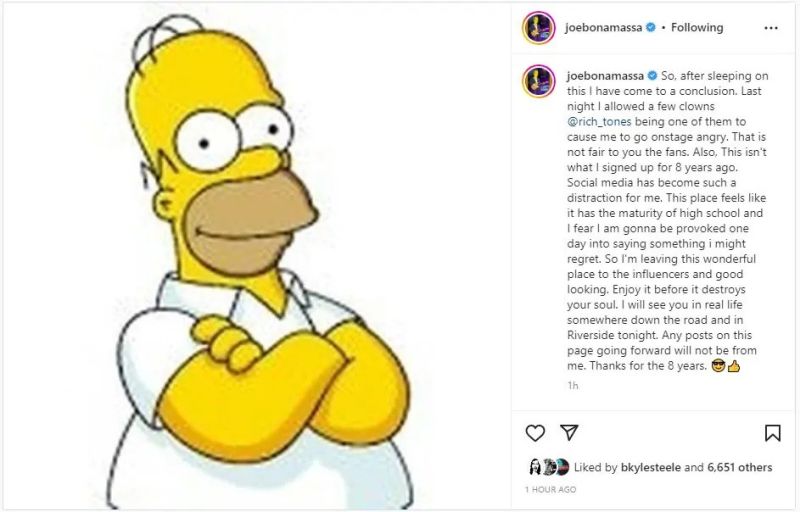 The user in question, @rich_tones, apparently commented on Bonamassa's receding hairline. You can see the exchange in the screenshot below.