JAY WEINBERG's drumming colleagues show their support following his shock firing from SLIPKNOT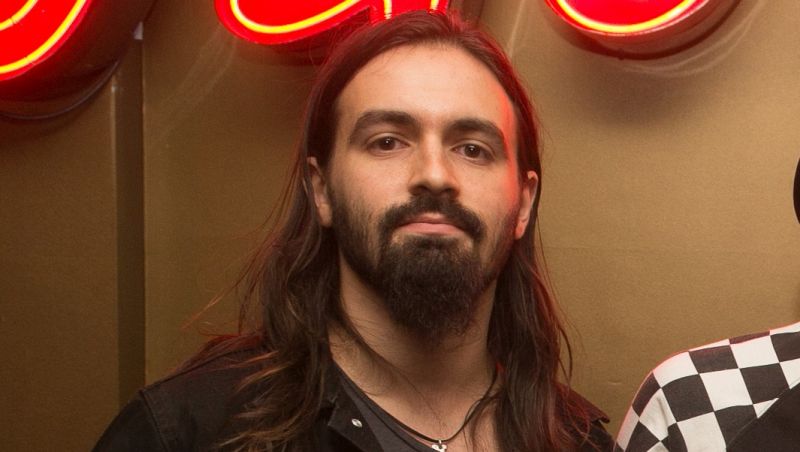 A number of Jay Weinberg's drumming colleagues have offered their words of support to the musician after his shock firing from SLIPKNOT last week.
On November 5, SLIPKNOT released a statement via social media in which it said it had "decided to make a creative decision and to part ways with Jay."
Six days later, Weinberg, who replaced Joey Jordison, SLIPKNOT's original drummer, in 2013, shared on Instagram that he "was heartbroken and blindsided to receive the phone call" last Sunday, "the news of which, most of you learned shortly after."
"This is not the ending to the journey I'd dreamt of, and committed myself to seeing through − not by a long shot," he wrote. "But, despite the confusion and sadness, there is something that's provided an equal amount of comfort. For many of you reading this: 10 years ago, we weren't yet acquainted. And now, we are. For that, I'm thankful in ways I'll never be able to fully express."
After Jay broke his silence regarding his dismissal from SLIPKNOT, several of his colleagues took to the comments section on Instagram to share words of encouragement as he embarks on the next chapter of his career.
Former GUNS N' ROSES and VELVET REVOLVER drummer Matt Sorum wrote: "You're just beginning pal , in life …one door shuts and another one opens. Life is hills and valleys and you've climbed the mountain to the top. It's what makes us grateful and as a journeyman drummer myself more will be revealed!! The future is bright for you and all of us , can't wait to see the next adventure !! Rock on Brother"
Aquiles Priester (W.A.S.P., Vinnie Moore, Tony MacAlpine) said: "I've been there before brother and I know how hard it is! But you're a badass drummer and very young! I'm sure God never close one door before open much more opportunities! Keep it up!"
Eloy Casagrande (SEPULTURA) stated: "You're one of the greatest, Jay. It'll be a pleasure watching your next steps. Much love".
Charlie Engen (FIVE FINGER DEATH PUNCH) wrote: "All the best Jay!"
Mike Portnoy (DREAM THEATER, THE WINERY DOGS) said: "This is only the end of one chapter…you have MANY MORE to write Bro!! Always have your back".
GREEN DAY's Tré Cool wrote: "I have so much admiration and respect for you, Jay. You are still yet to make the best music of your life. You are young. The future is yours for the taking and I'm excited to see what you bring into to the world next! You're truly a special drummer."
Also weighing in on Jay's post was his father Max, of Bruce Springsteen's E STREET BAND, and leader of the house band on Conan O'Brien's talk show. Max wrote: "For 33 years you've made your mom and I 100% proud. This moment is no exception. You're a class act! Love Dad" SLIPKNOT predecessor on drums Joey Jordison passed away "peacefully in his sleep" in July 2021 of an unspecified cause. He was 46 years old.
Asked in a 2016 interview with Music Radar how respectful he felt he had to be to Joey's legacy, and how much he felt he was free to make it his own, Weinberg said: "Having a massive respect for the band's music, having a massive respect for Joey Jordison as a person and as a player, I understood my role in needing to deliver what this band needs, and understanding what Joey brought to the table, and having this band's legacy continue in the way that the Maggots, the fans of the band, respect, and the nine of us feeling proud of the music we're creating.
"Of course, the history of the band feeds into what I think of the band, but when it came time to come up with new material, new songs, I didn't think about Joey Jordison one bit," he continued. "And I feel it would be disrespectful to do that, and the band wanted me to be completely myself. Because why would I want to be Joey Jordison, why would I try to mimic what he's done?
"Joey's one of the greatest drummers we've ever had the privilege of witnessing. So as a fan of the band and someone who respects the people and the music, I didn't want to come in and try to be a copycat. That's not interesting to me, that's not interesting to the band and it would be insulting to everyone involved, including the fans."
Prior to joining SLIPKNOT, Weinberg was a member of AGAINST ME!, having played with the Florida-based act from November 2010 until December 2012.
Weinberg joined AGAINST ME! shortly after he was ousted from MADBALL and following the departure of AGAINST ME!'s previous sticksman, George Rebelo.
In May 2013, Weinberg filled in for KVELERTAK drummer Kjetil Gjermundrod during the band's North American tour because Gjermundrod had to bow out of the run after experiencing significant pain in his arm.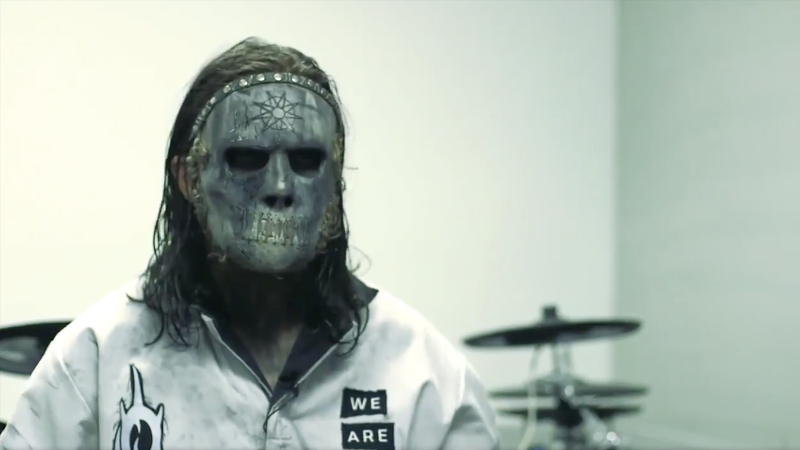 Slipknot recently released the official video for "Yen". The song is taken off their new album 'The End So Far', scheduled for a September 30 release on Roadrunner Records.
"Yen" follows the forthcoming album's lead single "The Dying Song (Time To Sing)" which arrived last month accompanied by an official music video directed by the band's own M. Shawn "Clown" Crahan. The track garnered widespread acclaim upon its arrival with The Fader declaring "It absolutely rips," and Rolling Stone praising it as a "punishing new elegy."
A four-camera video of SLIPKNOT performing its previous single, "The Dying Song (Time To Sing)", live for the first time on July 28 at O2 Arena in Prague, Czech Republic is now available (courtesy of YouTube channel Bahomar).
Watch "The Dying Song (Time To Sing)" live and it official video directed by SLIPKNOT percussionist M. Shawn "Clown" Crahan below.
Produced by SLIPKNOT and Joe Barresi, "The End, So Far" includes the band's 2021 surprise single "The Chapeltown Rag" and follows their widely celebrated 2019 album "We Are Not Your Kind", which marked SLIPKNOT's third consecutive No. 1 on the Billboard 200. The release made a massive global impact with No. 1 debuts in the official album charts of twelve countries around the world, including the U.K., Australia, Canada and Mexico, with Top 5 debuts in an additional twelve countries including Germany, France and Sweden.
Regarding the lyrical inspiration for "The Dying Song (Time To Sing)", SLIPKNOT singer Corey Taylor told Kerrang! magazine: "To me, it just seems like it's all the outrage and none of the punishment. For the last few years it's been very trendy to be offended and outraged by everything, and yet nothing happens – especially in my country, which is just fucking ridiculous. It's almost like the tables have turned, and the more angry people get, the more the people who they're mad at just double-down on the shit. Instead of there being cause and effect, or crime and punishment, now it's just like, 'Fuck you, we don't care.' I can't tell if that's a reaction because of the almost nihilistic isolation of the cultures themselves, where neither side is acknowledging any of the good parts of each other – they're just really honed in on the shit that they consider inflammatory. And it's almost like people are ringing the doomsday bell. You're sitting there going, 'Well, it's been fun! Everybody, pick up your trash when you're leaving, and I'll see you in Hell!' That's kind of what that song is. It's just like, 'If we don't figure it out, I'll see you when the meteor hits, basically.'"
As for SLIPKNOT's working relationship with Barresi, Taylor said: "He's one of those dudes who's got great ideas, but he also allows you to do what is on your mind. If he has an idea, he lets you pursue yours, but then he'll go, 'You know, just for me, try this and see if these things can live together.' He's very unassuming, which is kind of rare these days. Sometimes you can get a producer who's trying to enforce their will on it, but Joe just wants what's best for the album, and what's best for the song, and what's best for the performance."
"The End, So Far" track listing:
01. Adderall
02. The Dying Song (Time To Sing)
03. The Chapeltown Rag
04. Yen
05. Hivemind
06. Warranty
07. Medicine For The Dead
08. Acidic
09. Heirloom
10. H377
11. De Sade
12. Finale