IMPERIA release new video for "Dream Away" and announce tour dates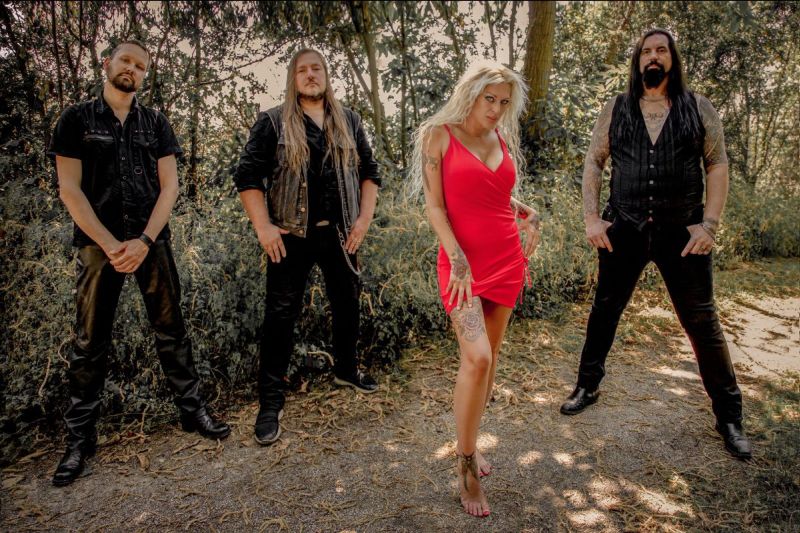 International symphonic metal outfit IMPERIA has released its new album "The Last Horizon" this year on Massacre Records. The band now releases the official video for the song "Dream Away".
Watch "Dream Away" below.
Watch the previously released "Starlight" and "To Valhalla I Ride" below.
"The Last Horizon" track list:
IMPERIA – The Last Horizon
CD 1
1. Dream Away
2. Starlight
3. To Valhalla I Ride
4. Flower And The Sea
5. Blindfolded
6. While I Am Still Here
CD 2
1. Only A Dream
2. Where Are You Now
3. I Still Remember
4. Dancing
5. My Other Half
6. One Day
7. I Send You My Love
8. Let Down (Piano Version)
The cover artwork – available below – was once again created by Jan Yrlund / Darkgrove Design.
Mixing and mastering was handled by Jacob Hansen at Hansen Studios.
"The Last Horizon" will soon be available for pre-order, and will be released as a 2-CD Digipak as well as in digital formats.
This is the first album with the band's new drummer Merijn Mol. IMPERIA will finally return to the live stages as they will go on "Low Countries Club Tour (Part 1)" in late October!

You can check them out live here:
28.10.2021 BE Antwerpen – Kid's Rhythm 'n' Blues Kaffee
29.10.2021 NL Breda – Bel Air
30.10.2021 BE Bree – Ragnarok Live Club
31.10.2021 BE Diest – Hell