ICE WAR album "Defender, Destroyer" is out now ICE WAR album "Defender, Destroyer" is out now
Canadian Speed/Heavy Metallers ICE WAR, has  released their 4th album "Defender, Destroyer". The album is out now on CD & 12″LP formats at Fighter Records .
ICE WAR is formed solely by Jo Capitalicide (also in APHRODITE) after the dissolution of its previous band IRON DOGS in 2015 and since then he's been releasing demos, EP's and albums without rest, highlighting the three full-length albums "Ice War" ('17), "Manifest Destiny" ('18) and "Canadian Classics" ('19) until in early 2020 he signed with Fighter Records for the release of his 4th album "Defender, Destroyer".
Buy:
* CD
* 12″LP (splatter)
* 12″LP (black)
* Cassette
* Digital
As an appertizer, you can now listen to "Defender, Destroyer" below.
The cover art of this new album was made by the famous fantasy painter Didier Normand and a new updated logo of Daniel Porta.
"Defender, Destroyer" tracklist:
01. Power From Within
02. Defender, Destroyer
03. Soldiers of Frost
04. Rising From the Tomb
05. Mountains of Skulls
06. Crucified in Fire
07. Demonoid
08. Skull and Crossbones
09. Running Out of Time
10. Breakaway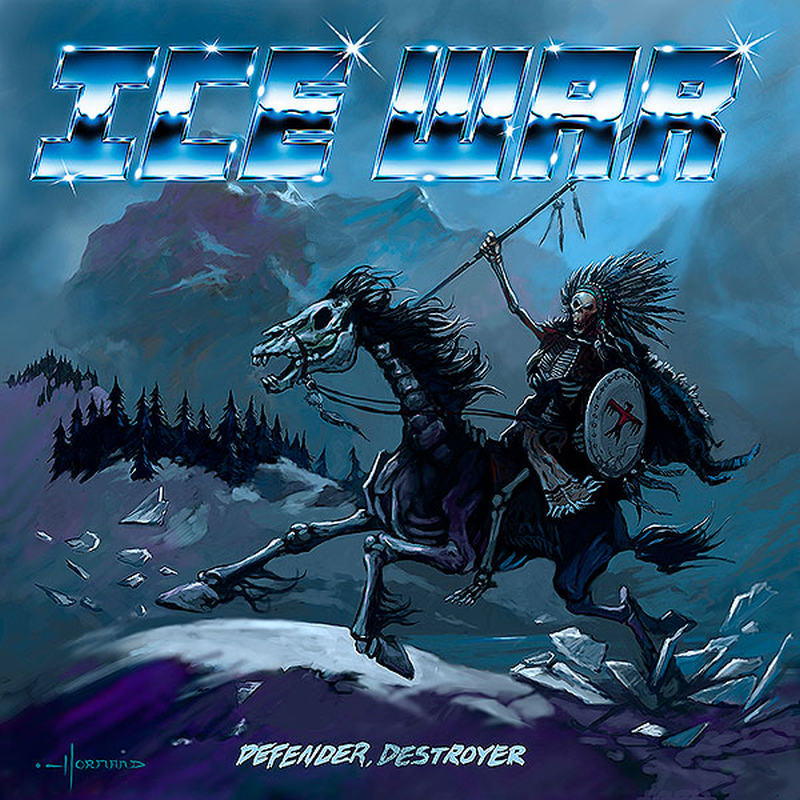 Check de onderstaande socials voor meer informatie over deze band.