HYPOCRISY parts with longtime drummer REIDAR 'HORGH' HORGHAGEN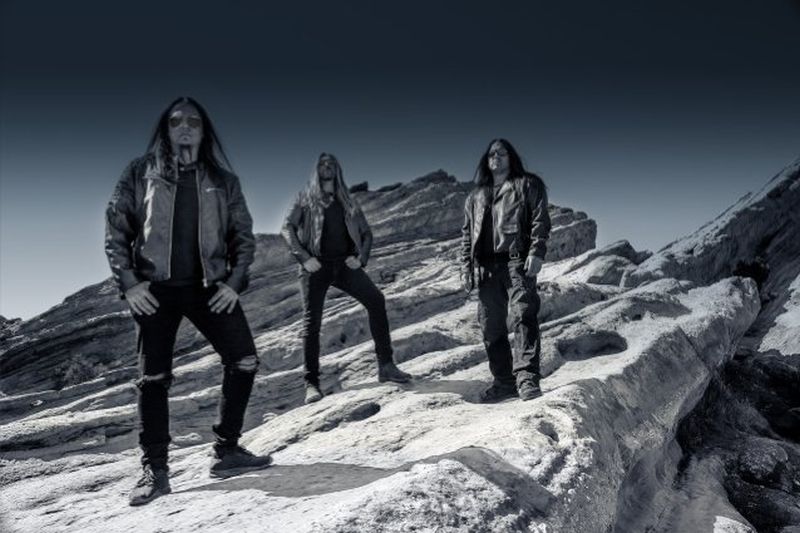 HYPOCRISY has announced the departure of longtime drummer Reidar "Horgh" Horghagen.
The Swedish metallers shared the news of the Norwegian musician's exit in a social media post earlier today. They wrote: "Hey there! There's a thing you must know. Horgh is no longer part of HYPOCRISY. We hope you respect and accept this decision.
"It's not easy for us. We've played together for 18 crazy years filled with music, tours and friendship. So many countries, so many songs, and so many gigs with Horgh on stage with us. It's the end of a long interesting chapter, and the beginning of a new one.
"We are grateful to Horgh, this great musician and great man, for all we have achieved together. Also, we'd like to pass the message from him: 'I want to take this opportunity to thank the fans for the great support over the years, and I'm grateful to have had the opportunity to meet so many of you as we toured around the world. Thanks to the band and crew for the time we spent together. I wish you all the best for the future.'"
A member of the Norwegian black metal band IMMORTAL since 1996, Horgh joined HYPOCRISY in January 2004 as the replacement for Lars Szöke.
HYPOCRISY will embark on the "Worship" tour this spring. The 28-date trek will kick off at Warsaw in Brooklyn, New York on April 29 and will make stops in Toronto, Los Angeles, and Austin before concluding in Baltimore at the Maryland Deathfest on May 29. Support on the trek will come from CARACH ANGREN, THE AGONIST and HIDEOUS DIVINITY.
HYPOCRISY's latest album 'Worship', "Worship", was released last November via Nuclear Blast Records. The 11-track effort was recorded and mixed at frontman Peter Tägtgren's Abyss Studio AB in Sweden while mastering was completed by Svante Forsbäck at Chartmakers Audio Mastering. Designed by artist Blake Armstrong (KATAKLYSM, IN FLAMES, CARNIFEX), "Worship"'s artwork speaks to the history of the relationship between humanity and extraterrestrials.
"Worship" track listing:
01. Worship
02. Chemical Whore
03. Greedy Bastards
04. Dead World
05. We're The Walking Dead
06. Brotherhood Of The Serpent
07. Children Of The Gray
08. Another Day
09. They Will Arrive
10. Bug In The Net
11. Gods Of The Underground
This past June, Tägtgren told Metal Injection what fans can expect to hear on "Worship": "They will get what they want, I think, put it that way. It definitely sounds like HYPOCRISY, I would say. And not in a boring way to say, like, 'Yeah, we're just repeating ourselves.' That's not really true. It's new songs. I mean, I have hardly played it to anybody, so I don't know what to say. Well, whoever heard it, they say oh, this sounds really like HYPOCRISY and really good songs, you know? So I don't know. We have to wait and see what everybody thinks. I'm in a bubble, so I can't really say what it is. We don't really want to change ourselves to nu-metal or try to be commercial or anything like that. I guess we do what we do."
HYPOCRISY is:
Peter Tägtgren – Vocals, Guitars
Mikael Hedlund – Bass
Reidar Horghagen – Drums
Thomas Elofsson – Session Guitarist