HOW WE END featuring former EVANESCENCE, AMARANTHE, NERVOSA and PRIMAL FEAR members release debut single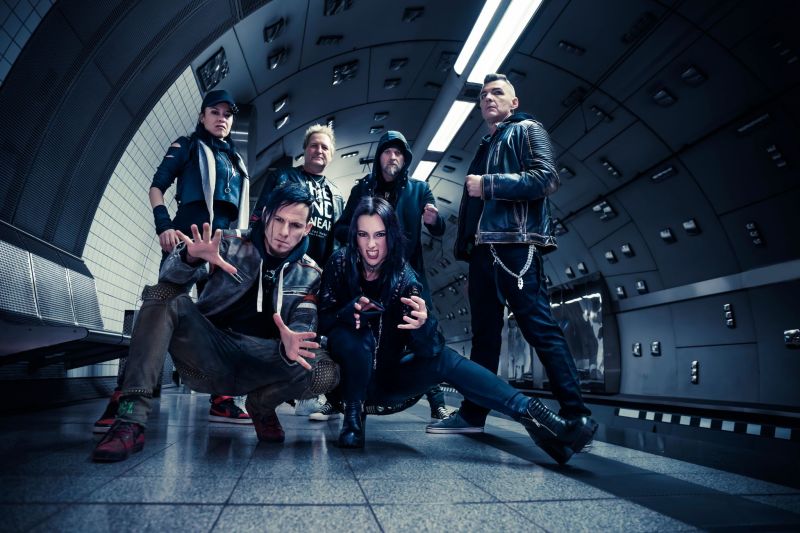 HOW WE END, the new "European crossover band" established in 2022, featuring musicians from Sweden, Germany, Switzerland and Spain, has released its debut single, "My Fighting Heart".  The song's accompanying music video premieres today, on Thursday, March 30. The band consists of vocalists Diva Satanica (ex-NERVOSA) , Jake E (CYHRA, ex-AMARANTHE) guitarists Jen Majura (ex-EVANESCENCE) and Tom Naumann (PRIMAL FEAR), while Mitch Kunz (bass/synths) and Adde Larsson (drums) provide the rhythm section.
Check "My Fighting Heart" below.
According to a press release, HOW WE END delivers the perfect match of contrasting vocals that shape the band's style: melodic, heavy, no compromises. HOW WE END's music is a kickass blend of heavy guitar riffs and electronic programmed influences, growls and catchy singalong choruses.
HOW WE END will perform live for the first time at this year's 30th-anniversary edition of Rockharz festival.
The band is currently putting the finishing touches on its debut album and is planning on releasing two more singles.
Check out the interview (in Dutch) we had with Jen Majura AT THIS LOCATION.