HELLOWEEN BRENGT 1E SINGLE-VIDEO 'SKYFALL' UIT VAN NIEUW STUDIO-ALBUM 'HELLOWEEN'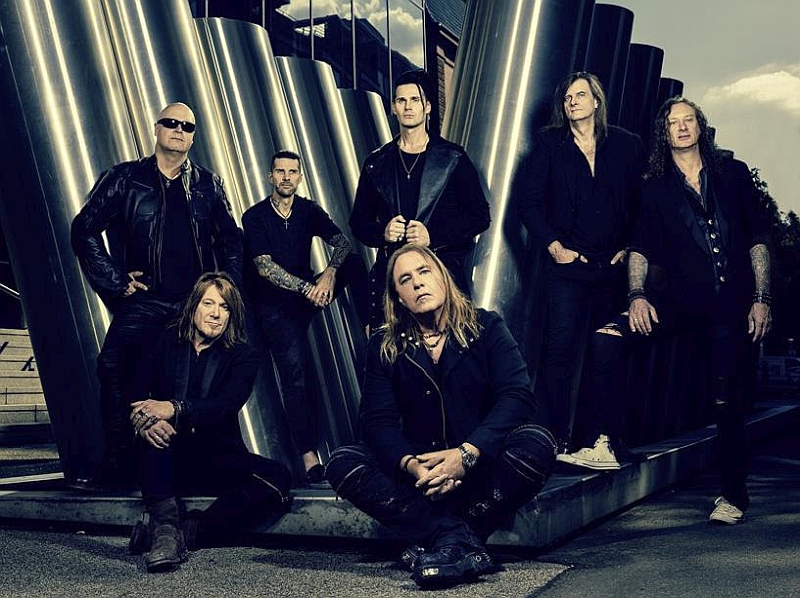 De gloednieuwe single 'Skyfall' van de Duitse metal legende Helloween zet de toon voor het gelijknamige nieuwe album 'Helloween' dat op vrijdag 18 juni uitkomt in de ultieme bezetting van de zeven 'classic' Helloween-muzikanten Michael Weikath, Markus Grosskopf, Sascha Gerstner, Dani Löble en lead zangers Andi Deris, Michael Kiske en Kai Hansen.
Deze epische albumtrack is geschreven door zanger-gitarist Kai Hansen (die na zijn vertrek uit Helloween in 1989 zijn eigen band Gamma Ray oprichtte) en heeft de muzikale vibe van de twee klassieke Helloween-albums 'Keeper Of The Seven Gates': razendsnel, hyper melodieus en aanstekelijker dan het coronavirus.
Hoe deze natte droom van miljoenen metalfans wereldwijd uiteindelijk werkelijkheid werd, is best een lang verhaal. Kort samengevat: in 2016 besloot het toenmalige Helloween om met oud-leden Kai Hansen en Michael Kiske onder de naam 'Pumpkins United' een wereldtournee te ondernemen, waaraan alle zeven leden zouden participeren. Een reünie waar de fans al jaren naar uitkeken, en die in de herfst van 2017 waarheid werd toen de 'Pumpkins United World Tour' van start ging in Mexico. Een 14 maanden durende tournee van maar liefst 69 concerten in 32 landen (waaronder het Belgische rock-metal festival Alcatraz in augustus 2018) op 3 continenten volgde; voor meer dan een miljoen bezoekers.
"This amazing journey was one of those 'magic moments' words can't describe. It simply was what we all love most: meet great people, go back in time with our memories and celebrate the ultimate Helloween party." aldus zanger Andi Deris, die diep onder de indruk was.
Check de onderstaande socials voor meer informatie over deze band.