Guitarist Geoff Tyson collaborates with teacher Joe Satriani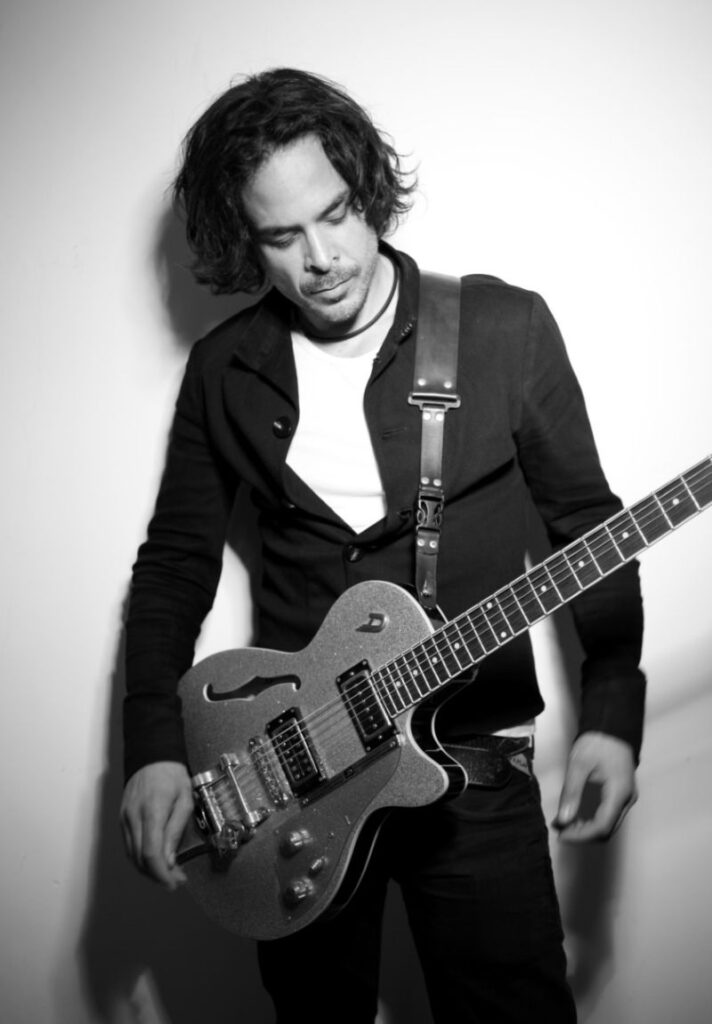 During the 2020 lockdown, US guitarist Geoff Tyson took part in Joe Satriani's YouTube special "Stripped X 3 – Express Yourself" which included Steve Vai, Phil Collen (Def Leppard), Sammy Hagar, Bumblefoot, Phil Campbell (Motörhead), Lari Basilio, Alyssa Day and Joshua De La Victoria.
Watch his contribution to 'Express Yourself' below.
A former student of Satriani's, Tyson had this to say on his inclusion:
"I was humbled and flattered to be asked to participate in Joe's 'Stripped X Three' video project. During COVID, and throughout 2020, we have all found our lives turned around and beaten down. I admire Joe for always innovating, always moving forward, and I'm thrilled to contribute alongside such amazing guitar players."
Geoff Tyson started his musical journey at the age of 3, when he started classical piano training. He played until his early teens until he heard Eddie Van Halen and he knew that guitar was his calling.
Geoff now lives in Prague, Czech Republic where the Geoff Tyson Band hit the top of the radio charts. He continues to play festivals throughout Europe. "Drinks With Infinity" was released on July 30th 2020.
Check de onderstaande socials voor meer informatie over deze band.