Gretsch Drums release limited edition 2023 Renown drum kit (9th May 2023 – Ridgeland, South Carolina) – Gretsch Drums launch its 2023 Limited-Edition Renown drum kit, in celebration of its double platinum anniversary. These drums are a variation of the standard Renown kit with a host of special upgrades and features. In celebration of the release, a special launch video is now released.
Watch the launch video below.
The first Gretsch Renown model was released back in 1948 and "Renown" has remained a staple in the brand's range ever since. This latest evolution, the LTD Renown, stays true to the many features of yesteryear, the clean lines, the stunning looks and the high-quality sound that drummers expect from this Gretsch series, while also benefiting from the improvements of up-to-the-minute manufacture and craftmanship.
  New for the 2023 LTD Renown is an incredible 7-ply Mahogany shell with a Vintage Marine Pearl inlay center stripe and a gloss lacquer finish to enhance and show off the beautiful wood grain. The mahogany shells have a resonant, vibrant sound with a smooth midrange and rich, warm low tones. The sought after 4mm die-cast hoops further focus the tone of the drums whilst also enhancing their definition. Naturally, the new kit retains the much loved 30-degree bearing edges, silver sealer, and Remo® drumheads.   The LTD Renown setup features a non-standard 14 x 22" undrilled bass drum, 8 x 12" rack tom, 16 x 16" floor tom and a 7 x 14" snare drum, plus an add-on 7 x 10" rack tom will be available to order separately.   For the double platinum anniversary, this LTD Renown will only be in production throughout 2023. Celebrate 140 years of Gretsch Drums with us and add this extra special kit to your collection.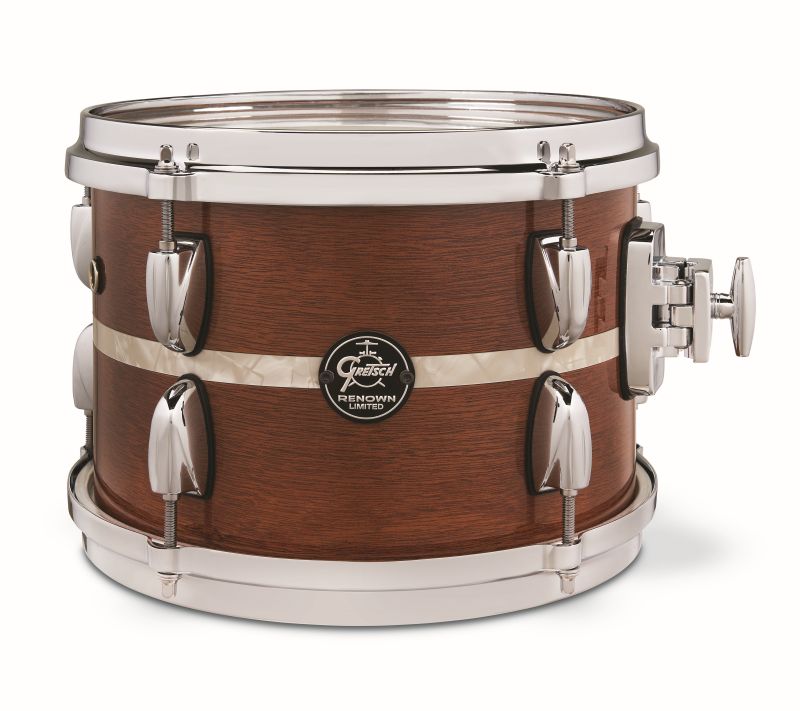 ABOUT GRETSCH DRUMS
Founded in Brooklyn, New York in 1883, Gretsch Drums is an American drum brand manufactured in Ridgeland, South Carolina. In 2015, Oxnard California-based, American drum designers and manufacturer Drum Workshop (DW Drums) acquired the rights to develop, produce, market and distribute Gretsch Drums.