GRETA VAN FLEET releases live/performance video for 'Age Of Machine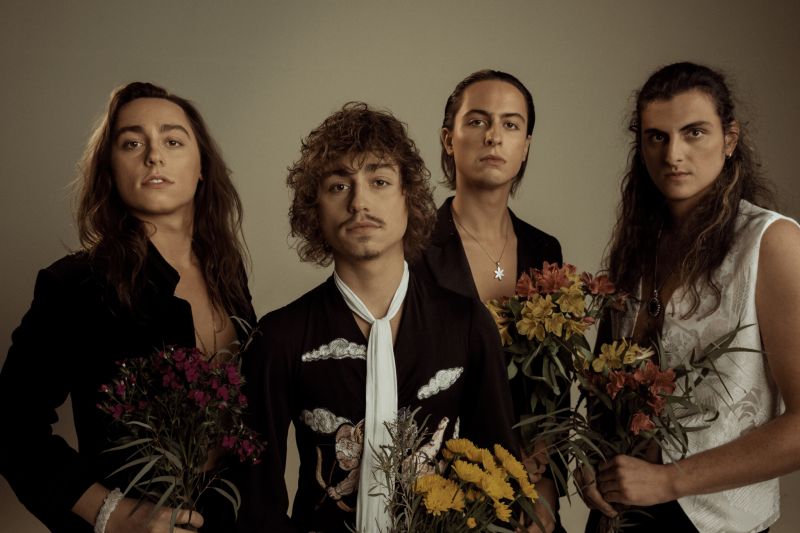 GRETA VAN FLEET announce its second album, The Battle at Garden's Gate due April 16, 2021 (Lava/Republic Records). The band has now released a new live/performance music video for its latest single, "Age Of Machine". The track is taken from the band's second album, "The Battle At Garden's Gate", which will be made available on April 16 via Lava/Republic Records.
The album can be pre-ordered AT THIS LOCATION.
Watch "Age of Machine" below.

The album is recorded in Los Angeles with Greg Kurstin (Foo Fighters, Paul McCartney).
Josh explains, "It's very dynamic, lyrically speaking.  And that's the human experience.  It's much more than pain or fear; it's also beauty.  People need people, and love is important."  Lyrically, The Battle at Garden's Gate muses about the influence of technology on modern life; the role conflict plays in the global sphere; the deceptive fulfillment of tangible riches; and philosophical questions about life, love and power.
 
"There was a lot of self-evolution happening during the writing of this album that was prompted by experiences I had, experiences we all had, so a lot of contemplation occurred," Josh says, while Jake adds, "It's reflecting a lot of the world that we've seen, and I think that it's reflecting a lot of personal truth.  What Josh does very well with the lyrics is telling ancient tales with a contemporary application."
 
For Josh, working with Kurstin provided the confidence he needed to push his songwriting into these vivid dimensions.  "I'm always a little bit hesitant about my abilities as an artist; I think a lot of artists feel that way," he says.  "But Greg hovering over me while I'm on the piano, taking an interest in what I was doing – that was really important for me."
 
That added confidence is obvious.  Josh sounds commanding on each song, stretching his already-acrobatic voice to newer heights, while the instrumentalists fearlessly push themselves into new territory.  Easy going organ and acoustic folk-rock riffs drive one song, while another ends in a torrent of guitar noise that rivals Neil Young's onstage guitar freakouts with Crazy Horse.  "For all of us, the performances – and the aspects of them that are captured – preserve where we're at musically in time right now," Jake says.
 
The future is unwritten, and the sky's the limit for these curious travelers and truth-seekers.  Josh says,  "certainly after this, we've grown in so many ways.  This album has taught us a lot, about life in general, about ourselves, about all of us, about the world we live in." Check de onderstaande socials voor meer informatie over deze band.