FIVE FINGER DEATH PUNCH To Release 'F8' Album In February; Lyric Video For 'Inside Out' Single Available FIVE FINGER DEATH PUNCH To Release 'F8' Album In February; Lyric Video For 'Inside Out' Single Available
FIVE FINGER DEATH PUNCH has set "F8" as the title of its eighth album, due on February 28 via Better Noise Music. The official lyric video for the disc's first single, "Inside Out", can be seen below.
"F8" can be preordered AT THIS LOCATION.

Singer Ivan Moody told The Pulse Of Radio that he wanted to experiment with the way FIVE FINGER DEATH PUNCH writes songs on the new LP. "I'm really sick and tired of safe music," he said. "There's this structured way that everybody has to write their fucking music, and it's got to be 'verse, chorus, verse, chorus, breakdown, OUT!' You know? And it's so monotonous to me."
Moody spoke about "Inside Out" with Metal Hammer magazine last month, saying:
"It's about alcoholism. It's about my family leaving. It's about my bandmates. It's about looking at myself in the fucking face and saying, 'Dude, you're going to have to do this because nobody else is coming.'"
He said about the record in general:
"This album has not been fucking easy to make. There was always somebody fucking quitting. Somebody wants to fire another guy, somebody's unhappy with someone's lifestyle. These things happen on a daily basis."
FIVE FINGER DEATH PUNCH's new disc was once again helmed by Kevin Churko, the Canadian record producer/engineer and songwriter who currently lives in Las Vegas, where he works out of his private studio, The Hideout Recording Studio.
FIVE FINGER DEATH PUNCH guitarist Zoltan Bathory recently said that the band's new LP could be its best yet. He said:
"We have a little pie that we belong to in the musical spectrum, and within that, the grooves — there are these big, nasty grooves that feel just heavier and grimier, and that's kind of what's happening. The energy of what's in the band now is affecting this process."
FIVE FINGER DEATH PUNCH's eight studio album is set for release in winter 2020.
Arena tour with MEGADETH:
FIVE FINGER DEATH PUNCH have also announced their biggest European arena headlining tour to date, which will take place in January and February of 2020 with a massive package: multi-platinum legends MEGADETH will join the lineup as the special guest. Support will come from BAD WOLVES, the global breakthrough rock sensation of 2018 who have been garnering three #1 hits over the last 18 months and are getting ready to release their new album on October 25, 2019.
VIP Tickets available now:
The kickoff for the VIP tickets for the European tour of FIVE FINGER DEATH PUNCH with special guests MEGADETH and including BAD WOLVES on some dates ahs started. Find exclusive VIP tickets on the FIVE FINGER DEATH PUNCH OFFICIAL WEBSITE.
Full List Of Winter 2020 Dates:
14th January @ Palace Of Sports (Kiev, UA)**
16th January @ Adrenaline Stadium (Moscow, RU)**
18th January @ A2 (St. Petersburg, RU)**
20th January @ Hartwell Arena (Helsinki, FI)
22nd January @ Hovet (Stockholm, SE)
23rd January @ Spektrum (Oslo, NO)
24th January @ Royal Arena (Copenhagen, DK)
26th January @ AFAS Live (Amsterdam, NL)
28th January @ Zenith (Paris, FR)
30th January @ Cardiff Arena (Cardiff, UK)
31st January @ Wembley Arena (London, UK)
3rd February @ Max-Schmeling Halle (Berlin, DE)
4th February @ Sporthalle (Hamburg, DE)
6th February @ Festhalle (Frankfurt, DE)
8th February @ Koenig-Pilsener Arena (Oberhausen, DE)
9th February @ Schleyerhalle (Stuttgart, DE)
10th February @ Olympiahalle (Munich, DE)
12th February @ Torwar (Warsaw, PL)
14th February @ Tipsport Arena (Prague, CZ)
16th February @ Alcatraz (Milan, IT)
17th February @ Hallenstadion (Zurich, CH)
19th February @ Stadthalle (Vienna, AT)
20th February @ Budapest Sportarena (Budapest, HU)
* 5FDP Headline Show without Megadeth and Bad Wolves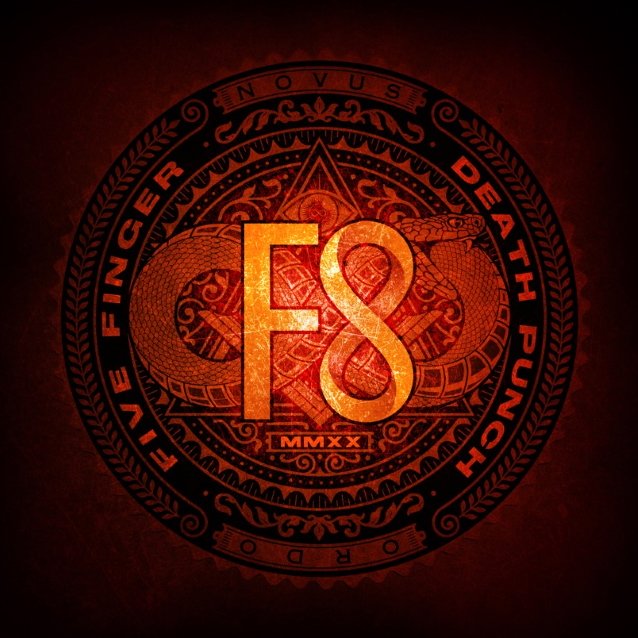 Check de onderstaande socials voor meer informatie over deze band.