EXHUMED release video for new song "Drained Of Color"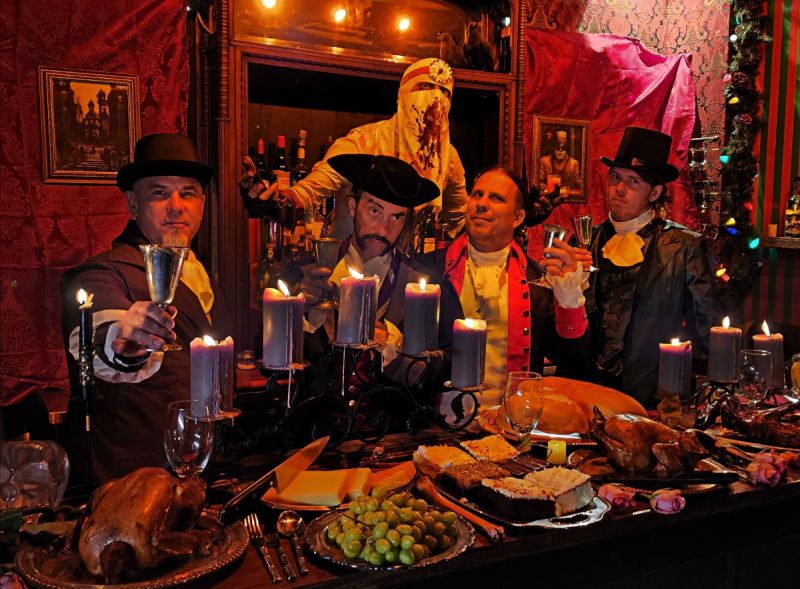 EXHUMED return from the depths with their new album, To The Dead, out October 21 on Relapse Records. In celebration, the band has now released a video for the new song "Drained of Color" . The video was directed by Nikko DeLuna.
Watch "Drained of Color" below.
Frontman Matt Harvey comments: "Like a lingering infection, we've returned to excruciate your eardrums and splatter your senses! The lads and I are very stoked to excrete our latest audio abortion onto the collective face of the underground. We've dialed up the "gross-o-meter" to 666, so if gore-soaked blast beats, disgusting vocals and meat-cleaving riffs are your idea of a good time, you're in for a fucken treat!"
Physical To The Dead pre-orders are available via Relapse.com AT THIS LOCATION. Digital Downloads/Streaming/Pre-Save AT THIS LOCATION.
TO THE DEAD TRACKLIST: 
Putrescine and Cadaverine

Drained of Color

Carbonized

Rank and Defiled

Lurid, Shocking, and Vile

Undertaking the Overkilled

Nerotica

No Headstone Unturned

Defecated

Disgusted
EXHUMED Are:
Matt Harvey – Guitar, Vocals
Ross Sewage – Bass, Vocals
Mike Hamilton – Drums
Sebastian Phillips – Guitar