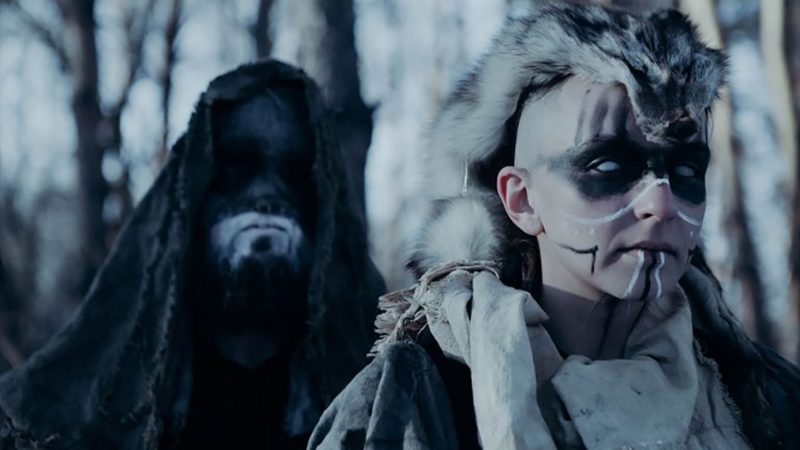 AFGELAST – Nytt Land – Cuélebre – Cesair
3 sublieme sjamanistische pagan folk ritual bands uit diverse windstreken samen op 1 avond in Willemeen. Deze exclusieve combinatie van bands die los van elkaar touren wil je niet missen! Er zijn een aantal early bird tickets beschikbaar voor gereduceerd tarief voor de vroege beslissers.
NYTT Land 
Regelrecht van de Siberische steppe, komt Nytt Land. Een sjamanistisch gezelschap dat met donkere en primitieve folkmuziek beelden oproept van uitgestrekte natuur, verhalen vertelt die zo oud zijn als bergen en een mythisch verleden doet laten herleven. De kern van Nytt Land wordt gevangen in de magische stem van zangeres Natasha Pakhalenko; een geluid waarbinnen traditionele Siberische en Saami zang makkelijk afgewisseld worden met Tuvaanse keelzang.  Bereid je voor op Het Ritueel!
Cuélebre
Cuélebre is a pagan folk music band from Spain. They are special for the intense atmospheres and archaic sounds of the background and the melodies, played with medieval and traditional instruments.  Old text from a pre-roman Europe, specially votive text of the Iberian Peninsula (Iberian and Celtiberian) are the base or their lyrics. This combination make their shows something intimate, a ritual between nature and human souls.
They seek inspiration in the roots of the mythology that has survived untill our days. Their songs feed on the legends and mostly of a Celtic, Iberian and Celtiberian core. This votive background is framed in creating songs through the fusion of ancient instruments and technology.
Cuélebre uses instruments such as a hurdy-gurdy, irish bouzouki, a variety of flutes and whistles, accompanied by a powerful drums. Along with all this, they employ electronic bases which provides atmospheres and ritualistic sounds. Finishing up, the voices are melodic or in a more ceremonial chant way, depending of each song.
Cesair
Cesair verweeft de eeuwenoude mythen en legenden van deze aarde in melodieën, en houdt de wereld van onze voorgangers in ere door nieuw leven te geven aan dat wat niet vergeten mag worden. Hun nummers, uitgevoerd op een scala aan traditionele en moderne instrumenten, en gezongen in talloze talen, vertellen verhalen van vergane tijden. Zelfs als je de taal niet spreekt nemen ze je mee naar een wereld van geschiedenis en traditie, en onthullen ze de rijkdommen verscholen in die oude sagen. Dans, luister en laat jezelf meevoeren door hun mythische muziek.