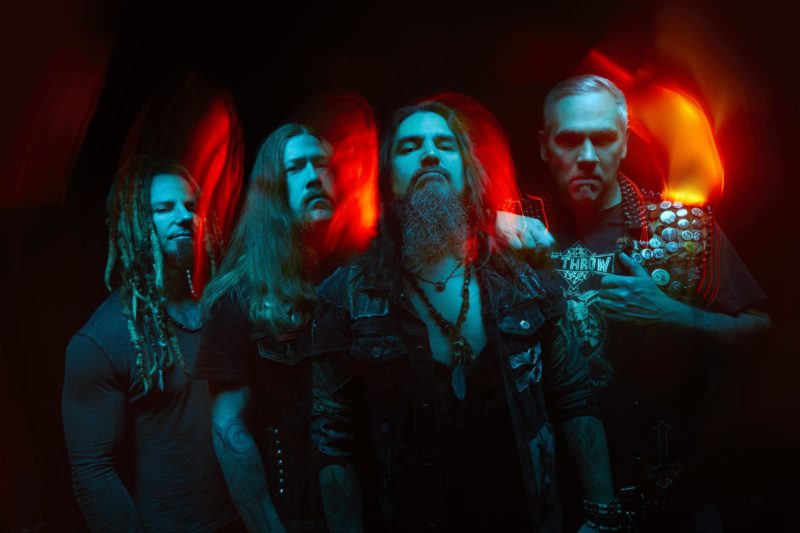 Machine Head
Burn My Eyes – 25th Anniversary Tour
Machine Head kondigt een grootse tournee aan om de 25e verjaardag van hun mythische debuutplaat 'Burn My Eyes' te vieren. En hoe! De Amerikaanse metalband komt op donderdag 31 oktober naar Vorst Nationaal. Frontman/gitarist Robb Flynn brengt er samen met twee leden uit de originele bezetting, drummer Chris Kontos en gitarist Logan Mader, de mythische debuutplaat 'Burn My Eyes' voor het eerst integraal.
Opgenomen in de Fantasty Studios in Berkeley onder leiding van producer Colin Richardson, wordt de debuutplaat 'Burn My Eyes' als een waar meesterwerk beschouwd dat naast andere mythische albums als 'Master Of Puppets' van Metallica of 'Reign In Blood' van Slayer kan staan. Het is zonder twijfel hun meest rauwe en agressiefste werk. Een plaat die de sociale spanningen in Californië uit die tijd weergeeft. De teksten van Robb Flynn maken allusies op de rellen in Los Angeles in 1992 en de belegering van Waco in 1993. Met de iconische single "Davidian" als opener wordt het album uit 1994 als snel het beste verkopende album op het legendarische metallabel Roadrunner Records.
Met daaropvolgende albums als 'The Blackening', door Metal Hammer tot album van dat decennium uitgeroepen, en 'Bloodstone & Diamonds', hun grootste commerciële succes, eigent Machine Head zich definitief een plaats toe in de metalgeschiedenis. Met gierende gitaren, hartverscheurende drumbeats en daverende bassen blijft Machine Head verder timmeren aan zijn status van legendarische band die het publiek een onvergetelijke avond zal bezorgen op 31 oktober.