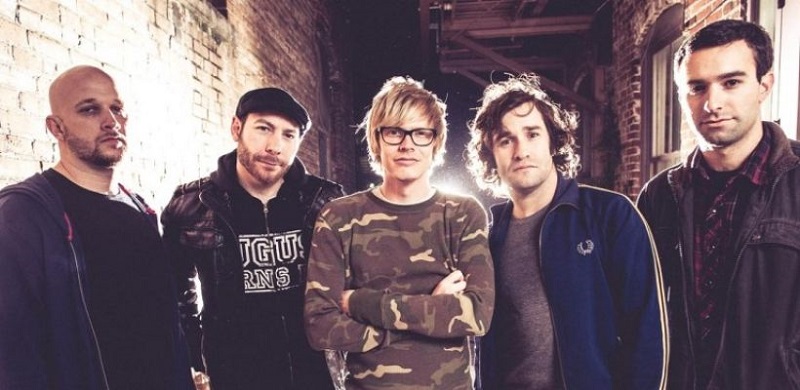 Evergreen Terrace – Sentre – A Point Of Protest
Evergreen Terrace has been blazing their own path through the melodic hardcore scene for over a decade. Anchored by guitarist/singer Craig Chaney's clean vocals, punctuated by lead singer Andrew Carey's viciously screamed vocals. Evergreen Terrace parted ways with founding guitarist Josh James, drummer Caleb James, and left Metal Blade Records in 2012.
Former bass player, Jason Southwell, rejoined the band at the end of 2012, moving Alex Varian from bass to guitar. Drummer Brad Moxey filled out the lineup on drums. In 2013, the band signed with Rise Records and released their Rise debut entitled "Dead Horses". Currently, Caleb James is back on drums and the band is working on new songs.
The Florida-born five-piece never depended on anyone to push them forward. With their blistering combination of melodic hardcore, metal and punk rock, Evergreen Terrace has toured the world. Known for their intense live performances, a Evergreen Terrace show is not a show to miss.
Local support by Sentre + A Point Of Protest