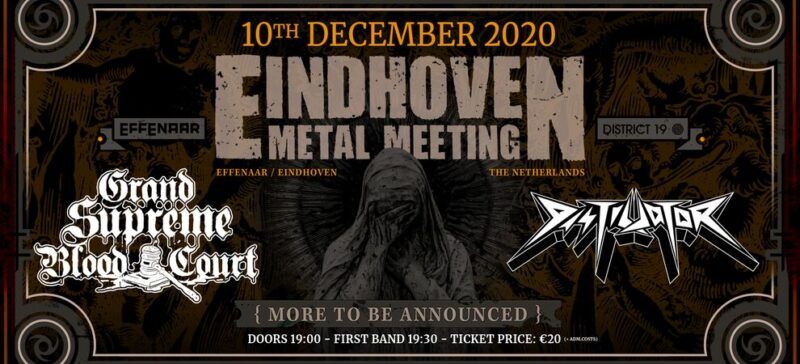 Eindhoven Metal Meeting Warm-Up Party: Grand Supreme Blood Court – Distillator
Warm up your neckmuscles!
Grand Supreme Blood Court
These Dutch death metal giants harbours (ex-)members of Asphyx, Hail of Bullets and Bolt Thrower. This will be their first live performance in 5 years!

Distillator
High-pitched screams? Fast guitar licks? Relentless energy? That is Dutch thrash titans Distillator!
+2 TBA