EMPYRIUM announce new album and release first single EMPYRIUM have released the first single, the title track taken from their forthcoming album "Über den Sternen", which is slated for release on February 26, 2021. The German dark romantics have also revealed cover art, tracklist, and further details of their first studio full-length since "The Turn of the Tides" came out in the year 2014. 
Watch "Über den Sternen" below.
EMPYRIUM comment: "The title track is also one of the last songs that we wrote for 'Über den Sternen' and its title has been with us for many moons before the music to this song was actually written", reveals mastermind Markus Stock. "Music and lyrics are an ode to the nocturnal sky and the eternal mysteries it unfolds with every nightfall. Based around a quote from German poet Friedrich Schiller, 'Über den Sternen', which translates as 'Above the Stars' surely is a perfect title for an Empyrium album considering that our band name meant the farthest, fiery sphere of heaven in medieval cosmology. Musically it truly is a journey through many sonic landscapes that paint very detailed pictures before your mind's eye – the awe-inspiring twinkle of the stars we marvel at with childlike amazement, but also the the vast and cold, black nothingness of the universe that makes us crouch in fear of the unknown. With this song, we are indulging in such juxtapositions. 'Über den Sternen' is as Empyrium as it gets to me and it amalgamates elements from every phase of the band with fresh colours and hues to a new epic grandeur. Now delve into the nightly sphere!"
Pre order the album 'Über den Sternen'  AT THIS LOCATION.
Available formats
"Über den Sternen" is available as a limited collector's box (500 copies) incl. CD hardcover book, gatefold 2LP on exclusive transparent 180g vinyl, bonus 7″ single, and a wall flag. As a limited 48-page hardcover CD book incl. bonus-track "The Crimson Heath", liner notes and nature photography by Markus Stock (500 copies), limited gatefold 2LP gold 180g vinyl (200 copies), limited gatefold 2LP dark green 180g vinyl (300 copies), gatefold 2LP black 180g vinyl, and on Digipak CD.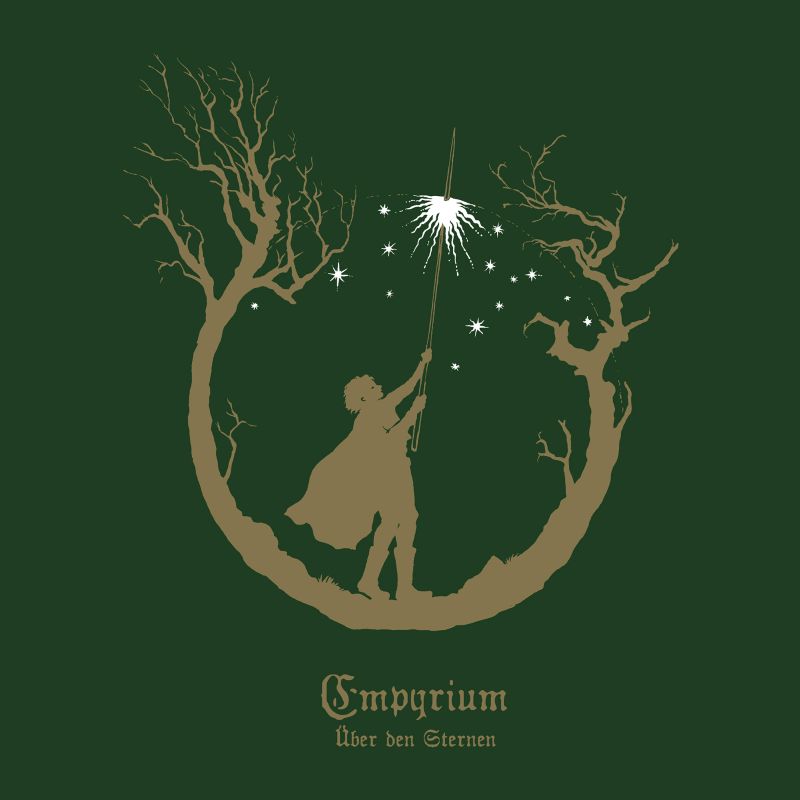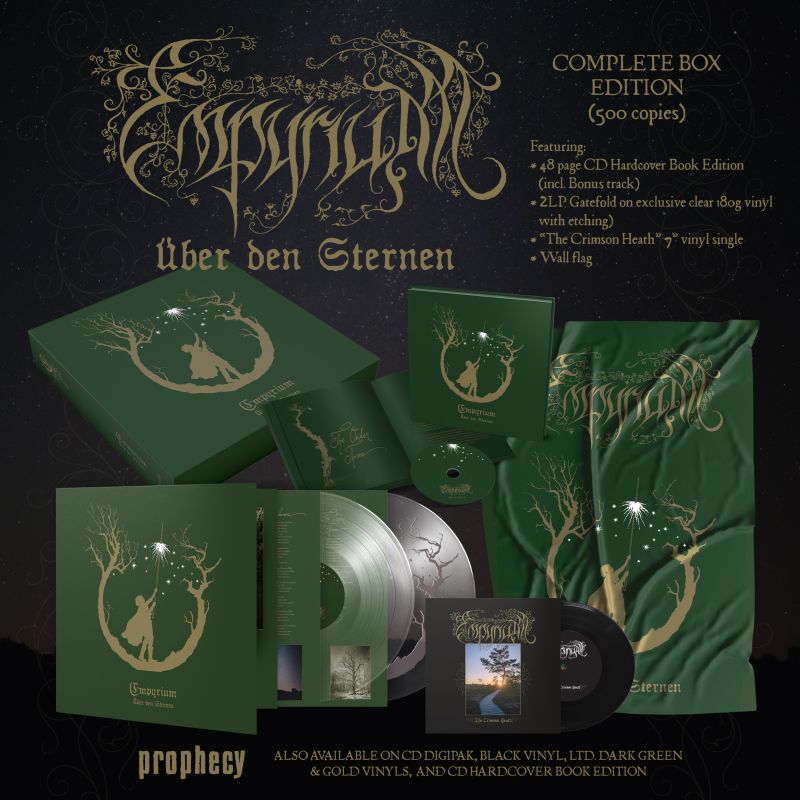 Tracklist
1.The Three Flames Sapphire
2. A Ludid Tower Beckons on the Hills afar
3. The Oaken Throne
4. Moonrise
5. The Archer
6. The Wild Swans
7. In the Morning Mist
8. Über den Sternen
Line-up
Markus "Schwadorf" Stock – acoustic and electric guitars, vocals, screams, drums, bass, keyboard, dulcimer
Thomas Helm – vocals, keyboard, acoustic guitars
Guest musicians
Nadine Stock – flute 
Aline Deinert – violin, viola 
Robina Huy – cello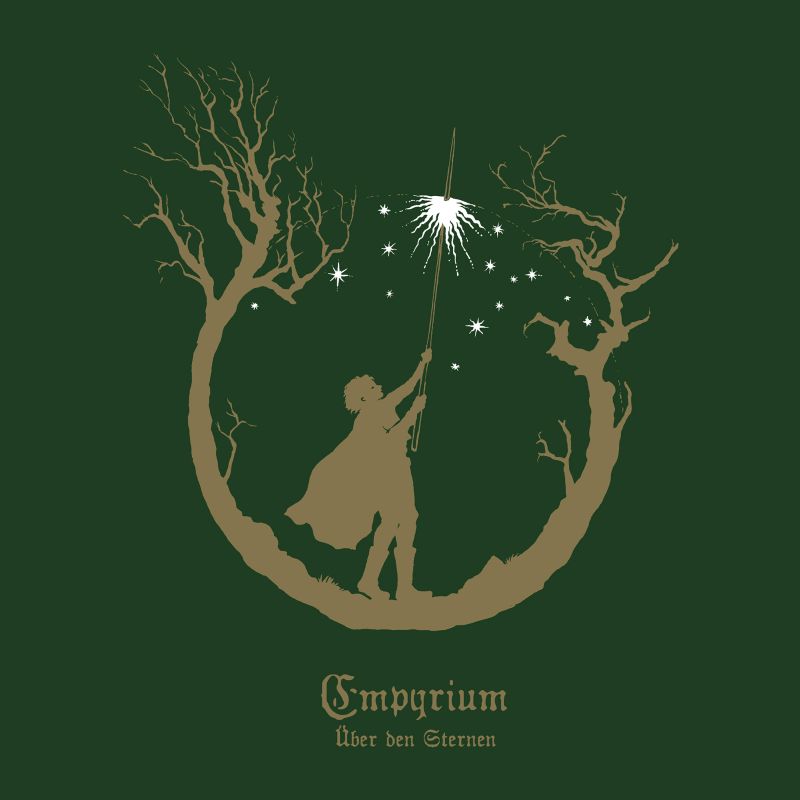 Check de onderstaande socials voor meer informatie over deze band.