AMARANTHE nominated for P3 Guld award in category "Hard Rock/Metal" Christmas comes early this year for AMARANTHE: The Swedish modern metal band has been nominated for one of the most prestigious music awards in Sweden, P3 Guld, in the category "Hard Rock/Metal". Initiated by the Swedish radio channel, P3, the award acknowledges and highlights the greatest efforts and contributions to Swedish popular music – since 2012, the results in all categories is an all-listener/audience affair, the five nominees are selected by a special jury group.
Fans can vote now for the band:
www.p3guld.se
AMARANTHE states:  
"We are super happy to be nominated for a P3 Guld award this year, it is always a bit extra special to get a nod by the music establishment in your home country, as a metal band like us is still a bit of an outsider. If you have a minute to spare, we would be very grateful if you could drop a vote for us, and send a message to said establishment: Amaranthe are here to stay!"
 Order the band's latest album, "Manifest", here:
http://nblast.de/Amaranthe-Manifest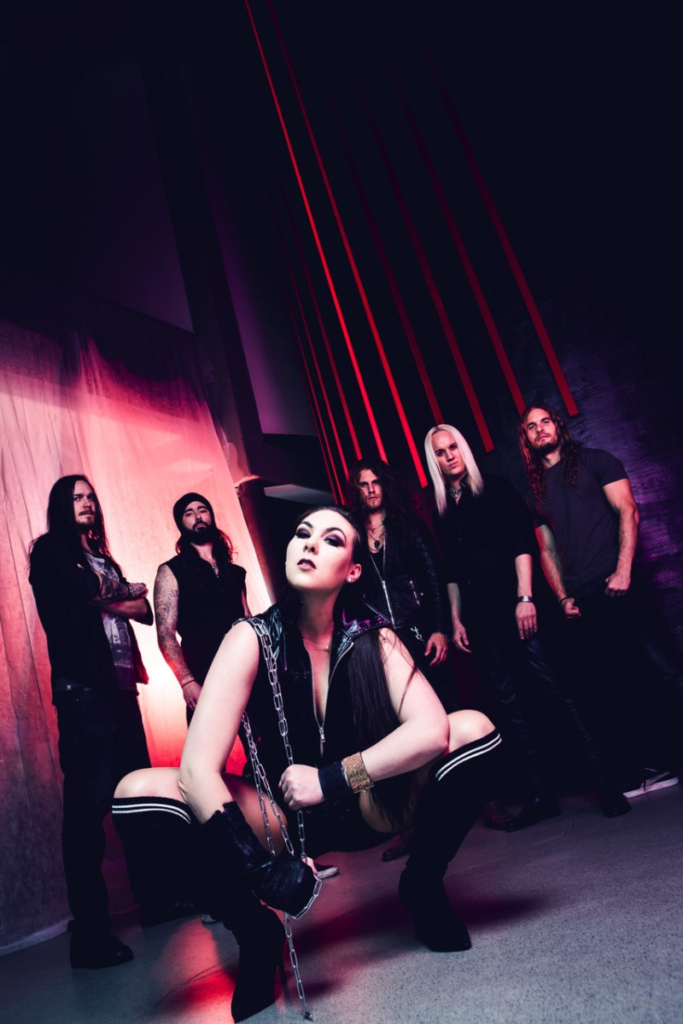 "Manifest" is available as CD, media book with four bonus tracks, media book bundle with patch (limited to 250 units, mailorder exclusive), Gold Vinyl (limited to 300 units, mailorder + wholesale exclusive), Blue/Black Marbled Vinyl (limited to 300 units, EMP exclusive), Cyan Vinyl (NB USA exclusive) as well as six individual band member Vinyls (limited to 150 units each, worldwide bandshop exclusive).
Each vinyl color was personally selected by the single band members and is a bold statement for which value is the most important to them: Creativity, independence, prudence, cleverness, single-mindeddess and composure. All together, these values are the foundation to overcome obstacles and face difficult and uncertain situations. To symbolize that, every vinyl comes with a "hero card" corresponding with the band member and their personally picked value. When all six cards are united, they form the album cover for "Manifest". The colours include:
Red w/ Gold Splatter (Olof)
Clear w/ Red Splatter (Elize) *Sold Out*
Green w/ Black Splatter (GG6)
White w/ Blue Splatter (Nils)
Pink w/ Green Splatter (Johan)
Orange w/ Black Splatter (Morten)
Listen to other new tracks in the NB New Releases Playlists:
* Spotify
* iTunes
AMARANTHE is:
Elize Ryd | vocals
Olof Mörck | guitars, keyboards
Henrik "GG6" Englund Wilhelmsson | vocals
Johan Andreassen | bass
Morten Løwe Sørensen | drums
Nils Molin | vocals Check de onderstaande socials voor meer informatie over deze band.