DAVID COVERDALE doesn't know when WHITESNAKE will resume farewell tour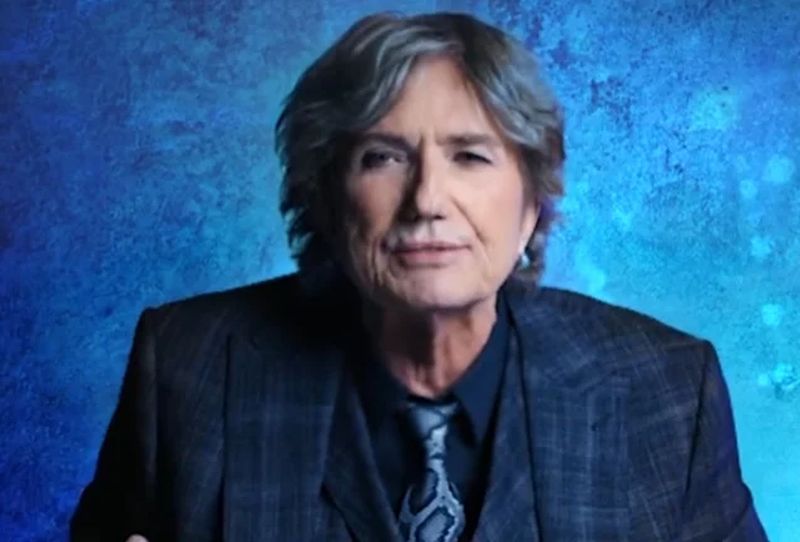 WHITESNAKE frontman David Coverdale spoke to Ultimate Classic Rock about the band's decision to cancel several European shows last summer and pull out of its previously announced North American tour with the SCORPIONS last fall due to his "continued treatment for a persistent upper respiratory infection."
On June 28, 2022, WHITESNAKE scrapped three shows on its spring/summer European tour due to Coverdale's infection of the sinus and trachea. Three days later, the rest of the trek was also called off. At the time, David blamed the decision on "continuing health challenges, doctor's orders, and our concern for everyone's health and safety."
David was not the first member of WHITESNAKE to fall ill during the group's spring/summer 2022 European tour. Guitarist Reb Beach missed several shows on the trek in June 2022 after being "under the weather." On June 25, 2022, WHITESNAKE canceled its show at the Rock Imperium festival in Spain due to the fact that drummer Tommy Aldridge "went down" and "was bad enough at the time to have missed the first show ever in his career," according to Coverdale.
"Last year, I was so incredibly compromised by, without any doubt, the worst sinus infection I've ever had in my life. And as a singer, I know them like fucking relatives of mine," Coverdale tells Ultimate Classic Rock in a new interview. "This was one of the ugliest illnesses I think I've (ever) had. For seven months, I was taking ever-increasingly strong antibiotics and horrifying Prednisone steroids."
Coverdale went on to say that he really doesn't know when he will be back on stage. "I'll be 72 this year," he said. "But, you know, my passion is that of a much younger man, particularly with the new creative team that I have, working on these legacy projects and also new things at the same time. It's like bluebirds flying out of every orifice."
According to David, the time off will give him a chance to address a torn rotator cuff and get back in shape for what will be the remainder of WHITESNAKE's farewell tour, which was originally announced in 2021.
"When you announce something like a farewell tour, certainly, I want it to be the best shows I've ever done," he explained. "I want them to be unforgettable for me and the crowd."
WHITESNAKE launched its farewell tour on May 10, 2022 at Dublin, Ireland's 3Arena. The band's 14-song set, which was part of a European tour with special guests EUROPE and co-headliners FOREIGNER, marked WHITESNAKE's inaugural performance with the group's two latest two additions, keyboardist, guitarist and backing vocalist Dino Jelusick and bassist Tanya O'Callaghan.
Coverdale had both his knees replaced with titanium in 2017 after suffering from degenerative arthritis. He later explained that he was in so much pain with arthritis in his knees that it hampered his ability to perform live.
Prior to the pandemic, WHITESNAKE had been touring in support of its latest album, "Flesh & Blood", which was released in May 2019 via Frontiers Music Srl.
On April 28, WHITESNAKE will release a legacy retrospective, "Still Good To Be Bad". The collection will be available in different configurations, a few days after the 15th anniversary of "Good To Be Bad", the band's tenth studio album and its first in over a decade. The first collection is a 4-CD/Blu-ray with two new versions of the original album (one remastered and the other newly remixed),a selection of rare and unreleased studio and live recordings from the period, and videos all the music videos, interviews, and electrifying live performances from the "Good To Be Bad" world tour. Three other versions of "Still Good To Be Bad" will also be available. The album's 2023 remix will be released on vinyl as a double-LP and a single CD. "Still Good To Be Bad" also comes as a 2-CD set that includes the remixed and remastered versions of the album. The new alternate mixes also feature new background vocals from the "Hook City Harlots", Cami Thompson, Misty Rae and Jackie Landrum, plus the "Hook City Horns" with Rick Metz on saxes and the trumpet of Joshua Reed.