BLISS OF FLESH launch video for "Krieg" French blackened death metal band BLISS OF FLESH are releasing their brand new video for 'Krieg' track, which is taken from the band's new Listenable Records album ' Tyrant' released on October 30th.
Watch 'Krieg' below.
Necurat comments:
"The accession to the Tyrant's Throne is done at the expense/price of His humanity/humanness. From this rebirth, chaos will arise from violence."
"Krieg über alles, open the gates of your psyche"
2020 sees the release of their brand new album 'Tyrant' and is this time based on the concept of  'Le Discours de la Servitude Volontaire ' ( Voluntary Servitude Thesis) written by French philosopher Etienne de la Boétie.  Published fully in 1576, it deals with the idea that although servitude may appear to be forced, and that obedience is imposed to the people, appearances are misleading and such servitude is in fact entirely voluntary.
You can order the album HERE
BLISS OF FLESH 's new album 'Tyrant' album has been mixed and mastered at Vamacara studio in France by HK. (

vamacarastudio.com

) and is scheduled for an October 2, 2020 release date.
'TYRANT' tracklisting  :
I Serve
II Genesis 
III Vanitas 
IV Krieg 
V Hexis
VI Panem 
VII Tyrant 
VIII Mors 
IX Naturae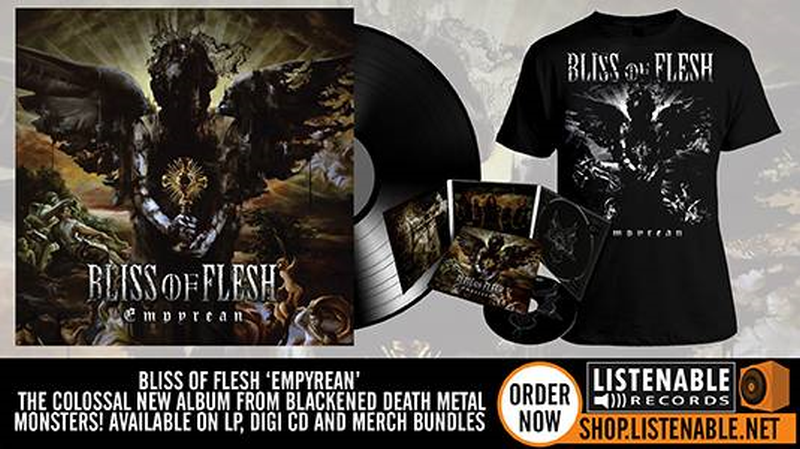 Check de onderstaande socials voor meer informatie over deze band.