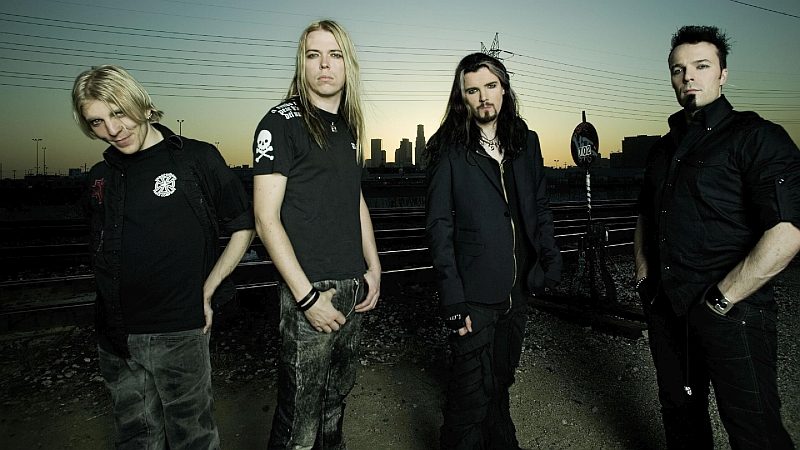 APOCALYPTICA have signed a deal with Silver Lining Music. The band's new all-instrumental album was recorded over a three-month period at Sonic Pump studios in Helsinki and was mixed by Andrew Scheps (RED HOT CHILI PEPPERS, LANA DEL REY, METALLICA, BLACK SABBATH). An early 2020 release is expected.
"We are excited to learn how a slim record company structure plus all the marketing instruments of perhaps the biggest metal music powerhouse (with festivals, touring business, merchandise, etc) are set up for 2020," APOCALYPTICA says in a statement. "This feels like the absolute right company for the times we are in. We are very excited about our new album and we have the strongest belief that Silver Lining is the right partner for our music."
Silver Lining Music is equally ecstatic to have APOCALYPTICA as a part of its roster. Thomas Jensen, owner and founder of Silver Lining Music, says: "I have always been amazed at the sheer talent and visionary trait of APOCALYPTICA. It's a dream come true to be able to work with them. With the leadership of Serena Furlan and the forward-thinking A&R direction of Rod S. Kukla, Silver Lining Music offer APOCALYTICA a unique and exceptional partnership. The best is yet to come."
Hot off the heels of signing with Silver Lining Music, APOCALYPTICA is excited to announce that it will be going on a comprehensive European tour with SABATON as "special guests" starting on January 17, 2020 in Zurich, Switzerland. Embracing fifteen countries over one month of dates — including Berlin's Max Schmeling Halle on January 25 and London's Wembley Arena on February 8 — "The Great Tour" will bring together two of Europe's most successful, and unique, metal acts for what promises to be a night of unrelenting power.
Check de onderstaande socials voor meer informatie over deze band.