Anathema Announce Support Bands For The 'We're Here Because We're Here' 10th Anniversary Tour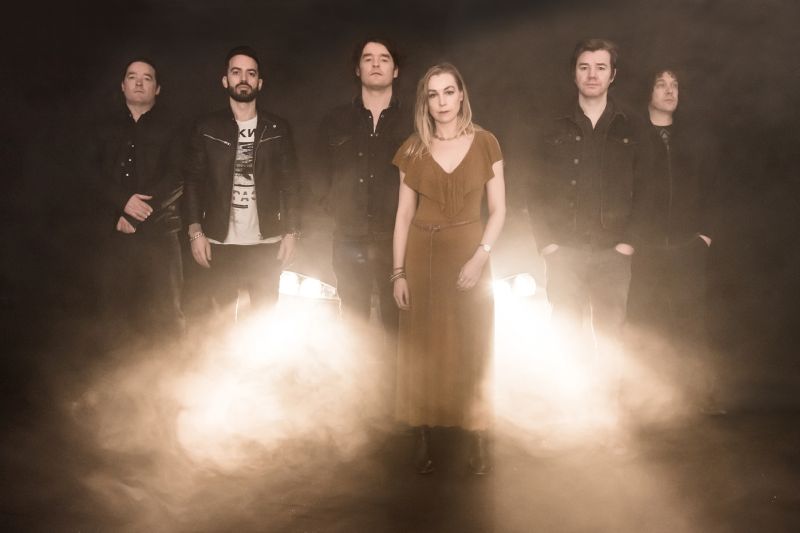 Anathema Announce Support Bands For The 'We're Here Because We're Here' 10th Anniversary Tour
Rendezvous Point + Masvidal
Anathema will be celebrating the 10th Anniversary of their release 'We're Here Because We're Here', by taking the album on the road for a series of exclusive shows throughout Europe in March. They have now announced the support acts for the tour with Rendezvous Point as main support and Masvidal opening up the proceedings.

The Nordic progressive metallers Rendezvous Point released their second album 'Universal Chaos' to rave reviews last year and Masvidal is the solo vehicle for Paul Masvidal (Cynic/ Æon Spoke) who has recently recorded a trilogy of records, Mythical Human Vessel
Talking about the tour Danny Cavanagh says:
"We never usually do anniversary tours of particular albums, but in the case of 'We're Here Because We're Here,' which is the album that began our rebirth, we feel this is something we want to do. What I love about this album and that time in our journey is the life affirming qualities in the music. It's an album of hope, reflection, of summer, of an intense uplifting emotion. We will do all we can to augment the trip with a never before seen light and video show to enhance the experience. Join us in the dreaming light."

Talking further, Vincent Cavanagh says:
"Well, putting aside my incredulity that it has been almost 10 years, I'm really into the idea of this tour from a creative perspective. How will we play these songs live now? How will some songs have evolved in the meantime? What can we do with the visual production? It's a great record to revisit as the themes are still as honest and personal as they've always been but there are more shafts of light that cut through the darkness. The plan is to do two sets: the 'We're Here Because We're Here' album in full and then a second set comprising the best stuff from the other records and maybe a brand new song or two. Hope to see you there!"
You can listen to the album via Spotify HERE.

The band recently announced that they have signed to the Mascot Label Group and will be working on a new album to come in 2020.
The bands will be at the following venues:
Tues 24th March – Astra, Berlin, GERMANY
Mon 23rd March – Longhorn, Stuttgart, GERMANY
Sun 22nd March – Live Music Hall, Cologne, GERMANY
Sat 21st March – Prognosis Festival, Eindhoven, NETHERLANDS
Fri 20th March – Gruenspan, Hamburg, GERMANY
Thurs 19th March – Simm City, Vienna, AUSTRIA
Weds 18th March – Akvarium Klub, Budapest, HUNGARY
Mon 16th March – X-Tra, Zurich, SWITZERLAND
Sat 14th March – BUT, Madrid, SPAIN
Fri 13th March – Apolo, Barcelona, SPAIN
Weds 11th March – Cineteatro Capitolio, Lisbon, PORTUGAL
Tues 10th March – Santana27, Bilbao, SPAIN
Mon 9th March – Antipode, Rennes, FRANCE
Sun 8th March – Le Trianon, Paris, FRANCE
Fri 6th March – St Luke's Church, Glasgow, UK
Sat 7th March – Palladium, London, UK Check de onderstaande socials voor meer informatie over deze band.