WATAIN releases lyric video for single 'Serimosa'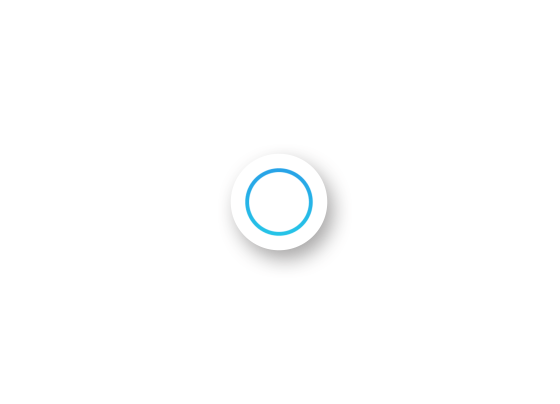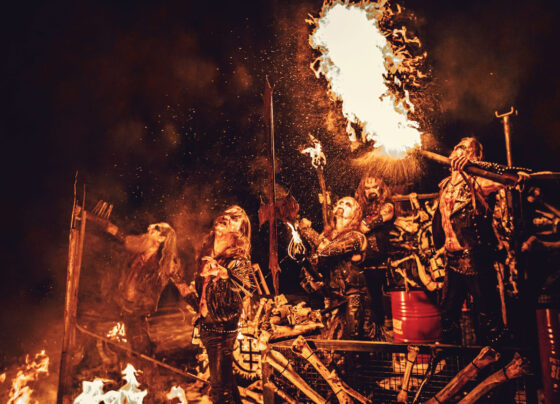 WATAIN has released "Serimosa", the second single from its upcoming new studio album, "The Agony & Ecstasy Of Watain", which will be released on April 29 via Nuclear Blast.
Watch "Serimosa" below.
Vocalist Erik Danielsson states: "'Serimosa' tells of the electric notion of the coming of a great power. The appearance of cracks in the dam that holds the flood of the great sea. A visitor from the beyond, crossing the threshold into the material world.
"Just like 'Watain', 'Serimosa' is a word/name of power communicated out of unknown origin, appearing into the world sans history, to be approached with thought and reverence. Its linguistic root may be traced from the Latin word Seri ('serum'), along with Dolorosa ('pain'), Nebulosa ('starfog') and Lacrimosa ("tearfilled"), as if those words and their meanings were spoken as one. In her hand she holds the stern light of renewal, of transformation, of merciless cleansing. Thematically, Serimosa also holds similarities to the fiery Samhara aspect of Nataraja, the doomsday dance of Shiva marking the dissolution of order at the end of an eon.
"May she bring you far and deep."
"The Agony & Ecstasy Of Watain" track listing
01. Ecstasies In Night Infinite
02. The Howling
03. Serimosa
04. Black Cunt
05. Leper's Grace
06. Not Sun Nor Man Nor God
07. Before The Cataclysm
08. We Remain
09. Funeral Winter
10. Septentrion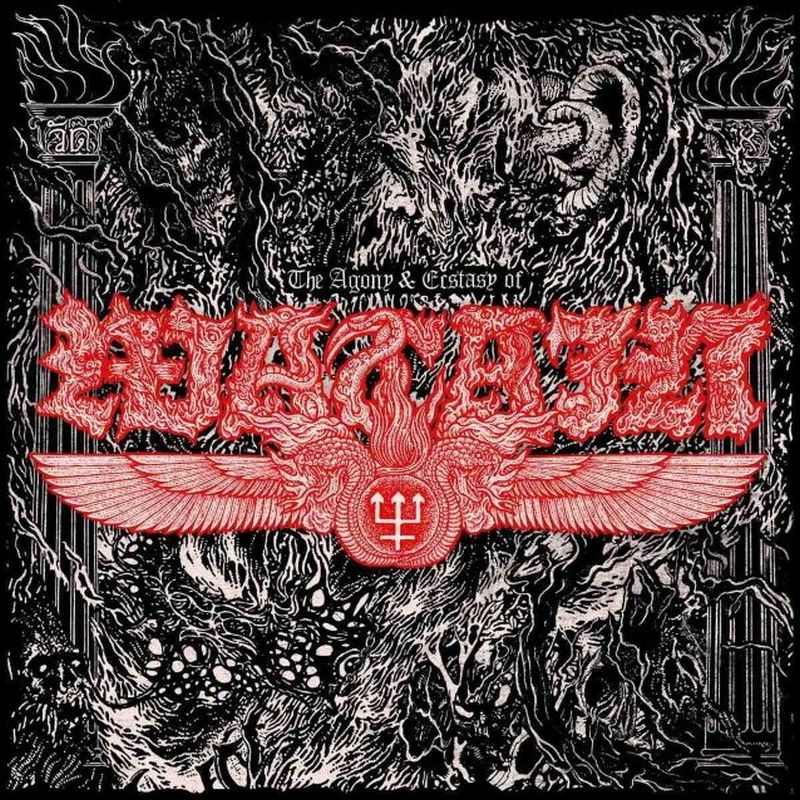 WATAIN announce that they will team up with Norwegian genre icon ABBATH for a co-headline tour entitled "CHARIOTS OF FIRE EUROPEAN TOUR 2022" in late Summer / early Autumn. Special guests will be TRIBULATION and BÖLZER during all shows. Tickets will be on sale starting Wednesday February 16th @ 10:00 CET
E. Danielsson of WATAIN comments:
"We can finally announce our first European Tour for 'The Agony & Ecstasy of Watain': The CHARIOTS OF FIRE tour, in the fall of 2022. The name of the tour is taken from the first lyric line of the first song of the new album, but it's also an ode to the song by Bathory, a band whom we share a great passion for with our tour companion, the one and only ABBATH. Joining us are also the unique powerhouses Tribulation and Bölzer."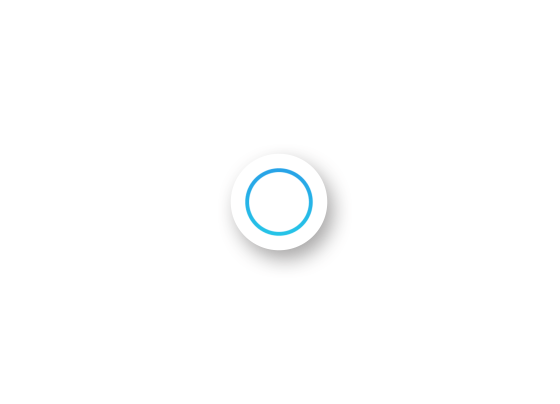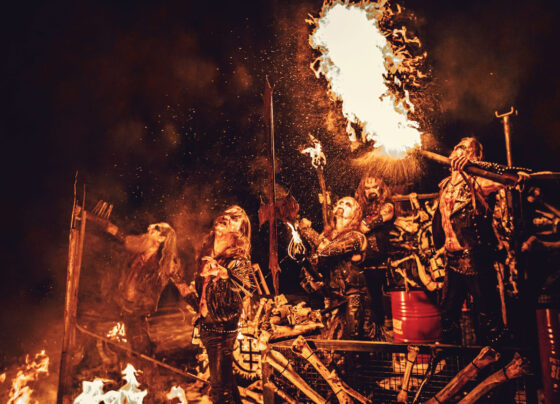 ABBATH/WATAIN co-headline +TRIBULATION +BÖLZER 15.09.2022 – FR – Paris – Elysee Montmartre  16.09.2022 – DE – Oberhausen – Turbinenhalle  17.09.2022 – DE – Munich – Backstage   18.09.2022 – IT – Milan – Live Club  20.09.2022 – FR – Toulouse – Le Bikini   22.09.2022 – PT – Lisbon – Lisboa Ao Vivo  23.09.2022 – ES – Madrid – La Riviera  24.09.2022 – ES – Barcelona – Apolo   25.09.2022 – FR – Lyon – Transbordeur   27.09.2022 – CH – Zurich – Komplex 457  28.09.2022 – DE – Filderstadt – Filharmonie  29.09.2022 – NL – Tilburg – 013   30.09.2022 – UK – London – Earth  02.10.2022 – BE – Antwerp – Trix  04.10.2022 – DE – Hamburg – Markthalle   05.10.2022 – DK – Copenhagen – Amager Bio  06.10.2022 – NO – Oslo – Rockefeller  07.10.2022 – SE – Stockholm – Fallan  09.10.2022 – FI – Helsinki – Vanha