VREID premiere movie and new album 'Wild North West' via livestream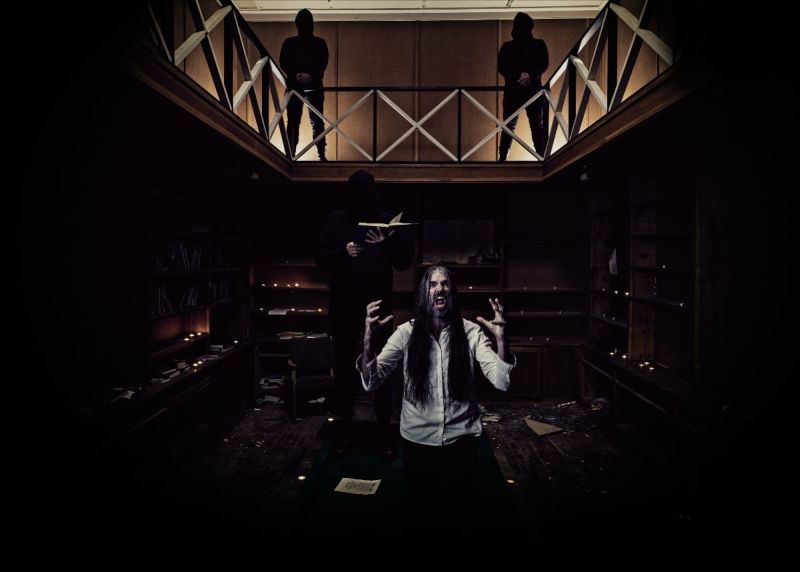 Norwegian Black 'n Roll brigade VREID will be premiering their brand new album and movie 'Wild North West' via a livestream.
The stream will take place on Thursday, April 29 at 21:00 CEST. It can be watched via Facebook AT THIS LOCATION or via Youtube AT THIS LOCATION. The stream is entirely free to watch, but donations to the band are welcome via Paypal.
Watch the previously released video for 'Wild North West' below.
'Wild North West' is a concept album that developed alongside an entire movie. Throughout eight chapters the listener will be taken on a journey deep into the mountains, to a dark place where the borders between reality and fantasy fade and where death is only one step behind you: The Wild North West.
Watch the previously released album teaser below.
VREID songwriter and bass player Jarle Hváll Kvåle comments: "Ever since February 2020, we have been working like hell on this new project. The only short break was when we hosted the livestream from my mountain farm last summer. This project has become all-consuming, and the hours we put into it is just insane. Most of the music was written during winter/early spring least year, and lyrically I started to work on this concept story. Then, me and movie producer Håvard Nesbø who did the lyric videos for «Lifehunger» and produced our livestream started talking about taking things further. I brought up this wild idea of doing a series of music videos, one for each song and then build these together as a movie. A movie that is the actual album. Håvard who has no limits on his lunacy jumped on board, and we never looked back.
This became the most creative adventure I have ever worked on. The whole process of writing music, recording and mixing it, writing lyrics, making the script for the movie, the actual filming and editing it and working on the design all got tangled up in one twisted world, where all these elements influenced and colored each other. It's given a whole new dimension to our art. The result is 'Wild North West'. This as DIY as it gets, and it's OUR story.
With 'Wild North West' we have the whole legacy in our backpack, but with new adventures and visions fulfilled. From the most extreme and intense we have ever done to a heavy and melodic world where we open new doors. VREID's origin is rooted in the blend of the aggressive 80ies metal, the grooving 70ies heavy rock and the northern black metal of the 90ies.  This is our DNA and this is the spirit of Sognametal.
Welcome to the Wild North West."
Tracklist:
1. Wild North West (05:23)
2. Wolves at Sea (05:14)
3. The Morning Red (05:42)
4. Shadows of Aurora (05:20)
5. Spikes of God (04:10)
6. Dazed and Reduced (04:55)
7. Into the Mountains (05:20)
8. Shadowland (09:53)
Total: 0:49:23
Cover artwork: Remi Juliebø (Deformat Design)
Photography: Nesbø & Talle, animated pictures by Remi Juliebø (Deformat Design)
Videography: Håvard Nesbø

Recording studio: Studio 1184 & Nabolaget Studio
Producer / sound engineer: Jarle Hváll Kvåle / Anders Nordengen
Mixing studio and engineer: Jarle Hváll Kvåle / Helge Bentsen
Mastering studio and engineer: Fascination Street by Tony Lindgren

Recording line-up:
Jarle Hváll Kvåle: Bass, keys, additional vocal and guitars
Sture Dingsøyr: Vocals & Guitars
Jørn Holen: Drums
Stian Bakketeig: Guitars

Guest musicians:
Terje 'Valfar' Bakken –  Keys on "Into the Mountains"
Espen Bakketeig – Additional keys on "Wolves at Sea", "Dazed & Reduced", "Shadowland"
Eli, Helena, Anna – backing vocals on "Into the Mountains" Check de onderstaande socials voor meer informatie over deze band.